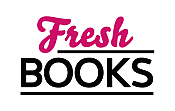 Summer Reads are HOT in July!
"A firebug and stolen goods in this thrilling romantic suspense"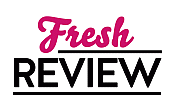 Reviewed by Clare O'Beara
Posted January 4, 2016

Sarah Yoder races her horse and buggy to the nearest phone box when she sees a barn on fire. The brave girl's first action had been to check if anyone needed help. Firefighters and neighbours come hastily, to stop the fire from spreading in this dry summer. But how did it start? WHEN SECRETS STRIKE we see there may not be an innocent explanation.
I enjoyed the book WHERE SECRETS SLEEP by Marta Perry in which outsider Allison Standish came to live in this Lancaster County town and run a large house as a location for several businesses. Sarah the quilter now comes to the fore in WHERE SECRETS STRIKE. She used to play with Aaron King as a child, but he grew up and married, and now she meets him as a firefighter. Widowed with two girls, the bearded man is still a friend, but that's all. Sarah never wed, and at thirty the community doesn't expect she will. She likes having charge of her own shop to sell crafts to the Englisch tourists. Gus Hill, a casual handyman, comes by to thank her for raising the alarm on the barn he should have been tending... he's less than completely grateful. With more fires breaking out, it seems there is an arsonist in town, and lives could be at stake. Even the Penn State Police come to investigate.
Sarah grows with this adventure, but it's actually sad to see how she has been repressed by being an Amish woman. If she had been born in New York she'd have been a fashion designer or boutique owner, but all her life she has been taught she must be humble and that men make the decisions. Part of this is expressed by her inability to tell a good neighbour how she feels about him. On the plus side, the community supports those in need, and young people in some households now carry mobile phones until they decide to join the faith as adults.
Aaron has had a hard time raising his little girls, and is only now waking up to the fact that Sarah is a lovely, responsible, capable, kind lady. Who'd have thought she'd end up an old maid? Not him. However, his main concern is raising money for better equipment for the volunteer firefighters. Looks like they're going to need it. Other issues touched on in WHEN SECRETS STRIKE include an antique quilting display, property lines in this rural area and a barn-raising. For the benefit of new readers, an arson inspector has to have matters Amish explained, so we can pick up the threads of life with ease. The lack of insurance means there is no doubt that arson equals malice, and the feeling of sinister working gradually permeates the tale. If you want a highly unusual romantic suspense read, you can't do better than the experienced Marta Perry's latest WHEN SECRETS STRIKE.
SUMMARY
In Laurel Ridge, Pennsylvania, a community once united must suspect one of their own
Amish quilter Sarah Bitler's dreams no longer feature a husband and family. Instead, she searches for success in the quilt shop within Blackburn House, a place once tarnished with deadly secrets. She refuses to let the past influence her future…until an ominous fire forces them to collide.
Firefighter Aaron King was the first to touch Sarah's heart—and the first to break it. Now a widower and father of two small girls, his return to Sarah's life brings her buried feelings to the surface. As a string of horrific incidents tears apart their community, an arsonist's wrath threatens to destroy them all. With Aaron as the only suspect, Sarah must follow her instincts to find the truth. But to protect an innocent man, she might risk her heart to Aaron again…and risk her life to an unknown killer.
---
What do you think about this review?
Comments
No comments posted.

Registered users may leave comments.
Log in or register now!