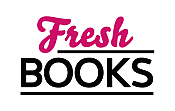 Summer Reads are HOT in July!
"THE AMISH MIDWIFE Is Filled With Love, Warmth, and Humor"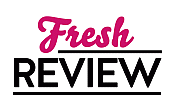 Reviewed by Susan Dyer
Posted December 17, 2015

THE AMISH MIDWIFE is the third and final book in the Lancaster Courtships series. I am sad the series is ending and have loved all three stories. Anne Stoltzfus is an Amish midwife and has lived next door to Joseph Lapp for three years. One day, one of his goats gets in her garden, and Anne says it is the final straw. While Joseph tries to walk away from her yelling, she pegs him in the back with a big juicy tomato. The scene is so funny that you will laugh out loud just like I did. Many times while reading their story I could just picture them bickering and picking on each other. I was still smiling after I finished their story.
Joseph Lapp is a goat farmer and is a bachelor who would rather be with his goats then with people in his Amish community. When he was younger, his parents and his girlfriend were killed in a horrific crash. Joseph and his six year old sister, Fannie were thrown from the buggy and survived. Joseph was driving that night and has had to live with so much guilt and feels like he failed his sister as well. Fannie has left the Amish faith and has been gone for three years. One night she shows up on his doorstep with an infant. It is her daughter Leah and she tells Joseph that she needs to have surgery and wants to leave his niece with him. She doesn't come back, and Joseph gets a letter from her a week later telling him to raise Leah as she is better off with him than with her own mother.
Joseph does not want to be responsible for Leah. He failed Fannie, and he knows he won't do right by Leah either. He begs Anne to help him by becoming Leah's nanny. THE AMISH MIDWIFE is such a different story, and I was instantly pulled in to this, at times, heartbreaking story. What kind of a mother can just walk away from her child? Will Joseph be able to put his fears aside and raise Leah? I was on the edge of my seat the whole time reading their story, afraid of what was going to come next. All of the characters are well developed and felt very real to me. Anne was so spunky and sassy she had me laughing out loud over and over again. That is exactly why Patricia Davids is one of my favorite Christian authors.
SUMMARY
An Unexpected Family
Amish midwife Anne Stoltzfus is used to late-night visitors—but she's shocked to find reclusive bachelor Joseph Lapp on her doorstep with a baby in his arms. Their neighborly quarrels are pushed aside when Joseph explains that his sister has left her daughter in his care—and Joseph needs Anne to be her nanny. Soon they're bonding over baby Leah, and the love they feel for her is healing them both. When Joseph makes an offer of marriage, Anne's painful past resurfaces and she's unsure of what to do. But taking a chance could mean love—and family—are waiting just across the fence.
---
What do you think about this review?
Comments
No comments posted.

Registered users may leave comments.
Log in or register now!