"She's his heart, so he must find her!"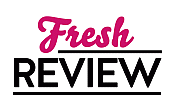 Reviewed by Annetta Sweetko
Posted December 10, 2015

In CRIMSON DAHLIA the Svatura's are frantically trying to regroup knowing their enemy is ready to strike again. Lila Jenner is traveling with a team to seek out others of their kind. But a large part of Lila's plan had been to escape the sight of the man who holds her heart but will not acknowledge their bond. Tired of being pushed away, she forces herself to move on.
Ramsey has been determined to control the fire raging in him; literally, he could lose control and set fire to anything and anyone within reach. In his determination, he denies the magical bond that was only his and Lila's.
When the enemy surfaces and takes Lila and her team, only Ramsey's threadbare link will help him find her.
CRIMSON DAHLIA, Svatura book 3 by author Abigail Owen, is in a word ... Amazing! It picks up where HYACINTH ended with the Svatura and Vyusher's trying to band their many scattered tribes together to fight a common enemy: Maddox. In CRIMSON DAHLIA we have Ramsey, a fire-setter and Lila who knew he was her te'sorthene (soul mate) but since he was afraid to be near anyone, afraid he would burn her, he rejects even her friendship. Well, he did manage to leave a hand-print on on an interesting part of her anatomy, but that only deepened his determination to not ever get close to her.
The whole story line is intriguing, well written, and fast paced. It makes you want to kick Ramsey, but then hug him because you understand his fears. Lila's strength of character comes through in leaps and bounds, and when this couple does manage to get together, it is as I said before ... amazing. Like the other Svatura books CRIMSON DAHLIA does end in a bit of a cliffhanger, but it only feeds the fire of wanting to get your hands on the next book, which I plan to do as soon as possible. Ms. Owen books are all winners and CRIMSON DAHLIA is one of the best.
SUMMARY
Lila Jenner left her family to start a new life away from Ramsey Pierce. After decades of rejection, she needs the chance to discover who she is without him. Helping to rebuild relationships between tribes of Svatura is just the opportunity she needs.
Determined that the fire raging inside him will never harm Lila, Ramsey denies the magical bond that could be theirs alone. But when an old enemy resurfaces and Lila disappears, he realizes he'll do anything to win her back and make her his.
However, Maddox, driven by a centuries-old quest for revenge, is stronger than any of them ever imagined. Friends and enemies must band together against this shared threat. Even then, they may discover too late that one dragon is not always enough...
---
What do you think about this review?
Comments
1 comment posted.
Re: She's his heart, so he must find her!

Yay! So glad you loved it Annetta! Thank you for
reading/reviewing. :)
(Abigail Owen 8:26pm December 12, 2015)
Registered users may leave comments.
Log in or register now!