"A big, tall rancher gets his heart stolen."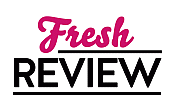 Reviewed by Sandra Wurman
Posted November 24, 2015

Western | Romance Contemporary
Welcome to Horseshoe, where even generations-long feuds take second place to caring for your neighbors. TEXAS REBELS: QUINCY is the latest story in the Texas Rebels series by Linda Warren. Each story centers on a member of this ranching family and their search for the love of their life. This time we learn more about Quincy, a big, hardworking and caring man whose main concern is the well-being of his large family.
How's a girl supposed to fight a family rule? Families often hold almost sacred their bond, and when challenged by an outsider, they join ranks. The Rebel boys have been taught since young that they don't tread on the relationships of their brothers. In other words, once a Rebel boy claims a girl it's hand off.
Rules were made to be broken, at least that's what many believe. But not the Rebel brothers and in particular Quincy. He is the family caretaker and peacemaker -- how interesting that he would be one of the first to face challenging the rule. Totally not by design, but the heart knows what it wants and sometimes you have to fight to win the one person who has captured your attention.
Quincy's brother Paxton is an independent soul often following the rodeo route as a bull rider. Rodeos have their own set of groupies and the charming Paxton certainly attracts his share. That has never been popular with the Rebels, and especially not with his at-home girlfriend Jenny. Jenny looks at herself as the on again/off again girlfriend, but it's readily apparent to just about everyone else her commitment is one sided. Jenny has become a convenience for Paxton.
For a long time, Quincy has realized that his feelings for Jenny are more than just a friend but he was determined to ignore them. His allegiance after all is to his family and, most important, his brother. But it's hard to choose between family and the person you love. We don't decide who we lose our heart to -- sometimes it just happens and at times the roadblocks are enormous.
In TEXAS REBELS: QUINCY, Linda Warren tackles a tough issue -- sibling rivalry. In this case, it pits brother against brother, and the prize is a lovely woman. And true to form Warren handles it with class and love. You can't help fall in love with the Rebel family. TEXAS REBELS: QUINCY is filled with lovely images of ranch life.
SUMMARY
A Heart Divided
Quincy Rebel lives by a strict code of honor. Family first. Which means Jenny Rose Walker, his younger brother's ex-girlfriend, will never know how deeply and devotedly he loves her. The woman of his dreams is off-limits…until his brother gets engaged to someone else.
Jenny is ready to sever all ties with the ranching clan who has been like a second family to her. Even if it means giving up working with her best friend, Quincy, who she helps train paint horses. Quincy…the tall, masculine Rebel who's always been there for her. Is she developing feelings for him? Or are they headed for a rebound romance that will leave them both brokenhearted?
Excerpt
Jenny brushed back her hair and a telltale tear appeared on her cheek. "What is she? A model or something?"

"I don't know."

Dark eyes glistening with tears glared at him. "Oh, you know. You just won't share with me anymore. And that's okay. I understand." She gulped a breath as if she'd run a mile and Quincy got a whiff of liquor.

"Have you been drinking?"

"Yeah. It took a couple of glasses of wine to get enough courage to come over here. Stupid, huh?"

The hurt on her face and in her voice cramped his gut and all he wanted to do was hold her and let her know someone cared about her, but he couldn't do that. That line between family loyalty and his love for Jenny was getting thinner and thinner.

She raked her hands through her hair. "Oh, crap, I don't think I combed my hair."

"You look beautiful" slipped out before he thought about it.

There was an awkward pause for a second. Then she said, "Since you're usually nice to everyone, I won't take that personally."

There was nothing he could add to that. He really shouldn't have said it in the first place.

"Now I'm going home to finish off that bottle of wine. Tomorrow is the start of the rest of my life. A life without Paxton and without the Rebel family. You don't have to worry about me coming over here and causing trouble because this will be my last visit."

"Jenny…"

"You were right. I spend too much time over here and, like I said, tomorrow I start over with a clean page and a bright smile for a new future. I'll return White Dove first thing in the morning."

"What are you talking about?"

"I can't keep the horse."

"Why? I gave her to you! And she's pregnant."

"I'm cutting all ties, Quincy." A feather of a hiccup left her throat. "And that means I can't accept the gift. I'll just leave her in the pen at the barn."

She loved the horse and he knew this was hurting her and he didn't know how to make it better. Even though her mind was set, he couldn't accept it.

"The horse will always be yours."

"Goodbye, Quincy. I'll miss our talks."

Me, too. More than you'll ever know. More than I can ever tell you.
---
What do you think about this review?
Comments
No comments posted.

Registered users may leave comments.
Log in or register now!