"Healing and forgiveness and overcoming troubled pasts."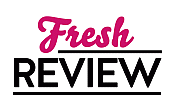 Reviewed by Susan Dyer
Posted November 18, 2015

I still can't believe A CHRISTMAS BRIDE IN PINECRAFT is the final book of the Amish Brides of Pinecraft series. What a beautiful and heart- warming series this has been. I tried to take my time reading as I knew it was the last time I would be visiting my friends in Pinecraft, Florida. Ms. Gray brought back all the characters from the previous stories and it was nice to catch up with everyone.
Someone has broken into the Orange Blossom Inn. Beverly Overholt, the operator of the inn was not home at the time but when she sees what has happened she is visibly shaken. As soon as the police leave she calls Eric Wagler, who is the owner. He tries to get her to calm down and promises he will fly down in the morning from Pennsylvania to Florida to help her straighten everything out. Beverly no longer feels safe at the inn and even though it is the holiday season and the inn is booked for weeks to come, she starts calling travelers up and canceling their reservations. She can't possibly feel safe with strangers there.
While all of this is going on, we learn there are children in Pinecraft going hungry. How could this happen? The Amish always take care of their own. But there are secrets in Pinecraft and some are hidden very deeply. Between the break in and the young peoples personal struggles, the whole town comes together to try and make things right. A CHRISTMAS BRIDE IN PINECRAFT is all about healing and forgiveness and overcoming troubled pasts. You can't help but get caught up in everyone's lives, and will find yourself cheering for everyone.
I have really enjoyed meeting all my new friends in Pinecraft. I am going to miss them. I have shared in their joy and sadness. New lives beginning and new relationships. We've even had weddings to share. Will Beverly be able to let go of what happened at the inn and not let it define her? Will she ever feel safe again? A CHRISTMAS BRIDE IN PINECRAFT is a beautiful story of love, friendship, forgiveness, and redemption. Grab yourself a big cup of coffee or hot chocolate, get on the couch with your favorite blanket, and spend the afternoon taking a trip to visit my friends in Pinecraft, Florida.
SUMMARY
Beloved bestselling author Shelley Shepard Gray concludes her Amish Brides of Pinecraft series with a story of forgiveness and trusting your heart...just in time for Christmas.
When Beverly Overholt's beloved Orange Blossom Inn is broken into, she's shaken to her core. After all, the inn has been her whole life since her fiancé left her for her best friend. In the face of repairing what's been lost, Beverly calls Eric Wagler, the inn's handsome owner. To her surprise, he promises to be on the next flight out to Sarasota. Beverly's been closed off to love for years, but with Eric, she can't help seeing a glimmer of hope—even if they're from different worlds.
From the moment Eric met Beverly, he's tried to fight his attraction to her. Though now Mennonite, Beverly was raised Amish, but Eric grew up in Philadelphia and got into his fair share of trouble as a young man. Though he's worked to overcome his earlier mistakes, with Beverly's security scare, Eric's sure she's not going to want anything more to do with him. And considering how he might just want a future with her…that's a tough pill to swallow.
But as Beverly and Eric put the inn back together, prepare for Christmas, and even witness a new love blossoming for another couple, the trust…and love…between them grows. Will Christmas bring a second chance at love for Beverly? And if it does, will she be brave enough to take it?
---
What do you think about this review?
Comments
No comments posted.

Registered users may leave comments.
Log in or register now!