"A brilliantly clever murder mystery set among the royally connected."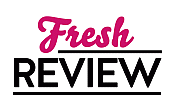 Reviewed by Audrey Lawrence
Posted November 16, 2015

Mystery Amateur Sleuth | Mystery Historical
For a change, Lady Victoria Georgiana "Georgie" Charlotte Eugenie Rannoch's life is in good form. She is not stuck in Scotland in Castle Rannoch and is enjoying the comforts of London life, nicely nestling in a delightful mews home courtesy of her friend Belinda who is off seeking her fortune in Hollywood. All that is missing is being with her Darcy, the love of her life.
Then suddenly, Belinda is back and Georgie is back looking for another place to stay. The Rannoch family does have a lovely London residence, Georgie's old family home, however since her brother Binky inherited what was left of the family properties, Georgie doesn't feel comfortable there. Fig, her mean spirited sister-in-law, keeps finding reasons for her not stay there.
Just as all things seem to go dark, a ray of light appears in the form of a royal invitation from the Queen of England. Would Georgie be so kind as to help Princess Marina of Greece feel welcome while she prepares for her wedding to George, the King's youngest son?
Despite her usual penniless existence, Georgie is the King's cousin and knows all the protocol and how to move in London's society. That is, everything except for the shopping clubs. Meanwhile, a murder is discovered that has huge ramifications if word gets out. With her ability to move in circles the police cannot, Georgie is asked to help. Will she be able to find any leads before word leaks to the press?
New York Times best selling author Rhys Bowe is at the top of her game with her latest book, MALICE AT THE PALACE, number nine in the highly captivating Royal Spyness Mystery series featuring the lovely Lady Georgiana, so near and yet so far from the throne. Right from the first words from Georgie's diary, the reader is instantly pulled into Georgie's life in England in the fall of 1934 and you can't help but like her spunk, her rapier wit and her support for her friends and of course, Queenie, her chatty and clumsy maid.
One of Bowen's many gifts as a writer is her ability to perfectly capture the language, the nuances, the attitudes and mannerisms of the times and, in doing so, making the story so authentic, you can hardly believe it is fiction. I particularly enjoy the weaving in of real people and events into the story. All that awesome royal gossip!
Bowen certainly captivates my attention and I am sure readers will find MALICE AT THE PALACE equally engrossing and dramatic all the way through to its surprising ending! If you have never read her Royal Spyness books before, this is the time to get onboard. If you are already a fan, you already know this will be a wonderful read. Enjoy this royal treat!
SUMMARY
Lady Georgiana Rannoch won't deny that being thirty-fifth in line for the British throne has its advantages. Unfortunately, money isn't one of them. And sometimes making ends meet requires her to investigate a little royal wrongdoing.
While my beau Darcy is off on a mysterious mission, I am once again caught between my high birth and empty purse. I am therefore relieved to receive a new assignment from the Queen—especially one that includes lodging. The King's youngest son, George, is to wed Princess Marina of Greece, and I shall be her companion at the supposedly haunted Kensington Palace.
My duties are simple: help Marina acclimate to English life, show her the best of London and, above all, dispel any rumors about George's libertine history. Perhaps that last bit isn't so simple.
George is known for his many affairs with women as well as men—including the great songwriter Noel Coward. But things truly get complicated when I search the Palace for a supposed ghost only to encounter an actual dead person: a society beauty said to have been one of Prince George's mistresses.
Nothing spoils a royal wedding more than murder, and the Queen wants the whole matter hushed. But as the investigation unfolds—and Darcy, as always, turns up in the most unlikely of place...the investigation brings us precariously close to the prince himself.
---
What do you think about this review?
Comments
No comments posted.

Registered users may leave comments.
Log in or register now!