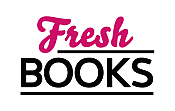 Summer Reads are HOT in July!
"A terrifyingly good horror story"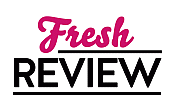 Reviewed by Debbie Wiley
Posted November 16, 2015

Fantasy | Horror | Science Fiction
Ben McKelvie thought things with his neighbor Madeleine Roux couldn't get any worse. After all, Madeleine had single-handedly upset the local ecosystem and drawn all sorts of raccoons, pigeons, and even rats to the area out of a misguided desire to help rehabilitate them. After her unexpected death, Ben thought things would improve but now something far worse is stalking the neighborhood. Will the unlikely trio of Ben, Lindsay Clark, a curator from the National Smithsonian Zoo, and Richard Severance, a cryptozoologist, be able to stop this unholy predator before Ben becomes a victim?
What a great horror story! Bill Schweigart takes the idea of the bad neighbor and turns it into one heck of a thrilling tale. The rats are a bit gruesome, and I'm definitely glad I've never lived next to a Madeleine Roux as I'm not sure I would have been nearly as patient as Ben and his neighbors with the Arlington Public Health Division or the Barcroft Community Board for their repeated inaction. I may have nightmares just thinking about the rats and their burrows, never mind the one horrific scene with rats overpowering a person. THE BEAST OF BARCROFT is quite chilling at times, but oh what great entertainment it provides.
Bill Schweigart shows us that heroism can be found in even the most unlikely of people as Ben isn't your typical heroic main character. In fact, THE BEAST OF BARCROFT starts off with Ben in quite a funk as his fiancée recently left him, he's on antidepressants but decides to quit cold-turkey, and he's having panic attacks. Even the local law enforcement officer initially dismisses him as a crackpot due to his disheveled appearance and outrageous claim that a big cougar attacked his dog. I like the concept of a flawed hero and Ben certainly fits this mold as Bill Schweigart does a marvelous job at turning Ben around. By the end of THE BEAST OF BARCROFT, I wanted more time with Ben, Lindsay, and Severance.
Bill Schweigart crafts one darned good monster story with THE BEAST OF BARCROFT. The various twists and turns keep you guessing as to what exactly the beast truly is while the tension keeps building. I'm excited to see there will be a sequel. If you like horror novels, don't hesitate to give THE BEAST OF BARCROFT a try as it's a terrifyingly good story.
SUMMARY
Fans of Stephen King and Bentley Little will devour The Beast of Barcroft, Bill Schweigart's brilliant new vision of dark suburban horror. Ben thought he had the neighbor from hell. He didn't know how right he was. . . . Ben McKelvie believes he's moving up in the world when he and his fiancée buy a house in the cushy Washington, D.C., suburb of Bancroft. Instead, he's moving down—way down—thanks to Madeleine Roux, the crazy neighbor whose vermin-infested property is a permanent eyesore and looming hazard to public health. First, Ben's fiancée leaves him; then, his dog dies, apparently killed by a predator drawn into Barcroft by Madeleine's noxious menagerie. But the worst is yet to come for Ben, for he's not dealing with any ordinary wild animal. This killer is something much, much worse. Something that couldn't possibly exist—in this world. Now, as a devilish creature stalks the locals, Ben resolves to take action. With some grudging assistance from a curator at the Smithsonian's National Zoo and the crackpot theories of a self-styled cryptozoologist, he discovers the sinister truth behind the attacks, but knowing the Beast of Barcroft and stopping it are two different animals.
---
What do you think about this review?
Comments
No comments posted.

Registered users may leave comments.
Log in or register now!