"Mind-blowing scifi that perfectly melds the visual and written word"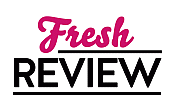 Reviewed by Debbie Wiley
Posted November 10, 2015

The world exploded the morning Kady Grant broke up with her boyfriend, Ezra Mason. Kady and Ezra reside in an illegal mining settlement when the corporation, BeiTech, decides to end it through an all-out attack. Kady and Ezra escape, but their escape soon becomes a deadly game of cat and mouse as the fleet's Artificial Intelligence (AI) system, Aidan, appears insane. Will Kady and Ezra survive as everything rapidly descends into chaos?
ILLUMINAE is a unique offering as it is told entirely through various documents collected together in a fictional dossier to create the overall storyline. From interviews to incident reports to personal messages and chats, ILLUMINAE weaves together a haunting tale. I couldn't help but think of HAL from 2001: Space Odyssey but ILLUMINAE is by no means as limited in scope as Amie Kaufman and Jay Kristoff have far deeper secrets in store for their readers.
Kady Grant and Ezra Mason are two of the best main characters I've had the pleasure of meeting in a long time. From their hilarious first interviews to their far more serious moments when they realize just how bad things are getting, Kady and Ezra are nothing short of courageous. Amie Kaufman and Jay Kristoff do a marvelous job at showing us the various emotions of their characters, as I laughed, cried, raged, and cheered right along with them. Heck, even the secondary characters, such as James McNulty and Byron Zhang, are just as well developed as Kady and Ezra.
ILLUMINAE is utterly mind-blowing! I have read a lot of books but I have never read a book that so perfectly melds the visual and written word. Amie Kaufman and Jay Kristoff have crafted a phenomenal science fiction thriller that engages you as the visual images are just as important as the actual words of the story. Some of the pages are almost poetic or even art as Amie Kaufman and Jay Kristoff's words practically dance across the pages, drawing the reader further into the fast-paced madness enveloping the fleet. I can't wait to read more by this exciting duo as ILLUMINAE is perhaps one of the best books I've ever read!
SUMMARY
This morning, Kady thought breaking up with Ezra was the hardest thing she'd have to do.
This afternoon, her planet was invaded.
The year is 2575, and two rival megacorporations are at war over a planet that's little more than an ice-covered speck at the edge of the universe. Too bad nobody thought to warn the people living on it. With enemy fire raining down on them, Kady and Ezra—who are barely even talking to each other—are forced to fight their way onto one of the evacuating fleet, with an enemy warship in hot pursuit.
But their problems are just getting started. A deadly plague has broken out and is mutating, with terrifying results; the fleet's AI, which should be protecting them, may actually be their enemy; and nobody in charge will say what's really going on. As Kady hacks into a tangled web of data to find the truth, it's clear only one person can help her bring it all to light: the ex-boyfriend she swore she'd never speak to again.
Told through a fascinating dossier of hacked documents—including emails, schematics, military files, IMs, medical reports, interviews, and more—Illuminae is the first book in a heart-stopping, high-octane trilogy about lives interrupted, the price of truth, and the courage of everyday heroes.
---
What do you think about this review?
Comments
No comments posted.

Registered users may leave comments.
Log in or register now!