"Nothing convenient about this arrangement."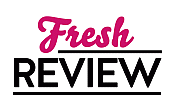 Reviewed by Sandra Wurman
Posted October 16, 2015

Western | Romance Contemporary
I've said it before and I'll say it again -- Donna Alward is a hopeless romantic, but her stories and characters are anything but hopeless. In fact, it's that stalwart can do attitude that is the core of most of her writings and THE COWBOY'S CONVENIENT BRIDE is a shining example of Alward's innate optimism. It's true not all stories have to have a happy ending to be enjoyable and memorable, but in truth an upbeat ending does it for me.
THE COWBOY'S CONVENIENT BRIDE is a bit of a marriage of convenience meets Harry Met Sally. Two characters who are definitely moving along on a path that just doesn't seem to have a chance for happiness. But everyone has their own definition of happiness. Tanner Hudson and Laura Jessup's previous attempts at love left them quite disillusioned and somewhat tainted. The reputation of each of these young people suffered the consequences of their missteps. Notice I didn't say mistakes -- that would be way too negative. Tanner and Laura had followed their hearts and were majorly disappointed. Now back at home they are busy trying to live down their reputations. Not an easy task.
Small towns are infamous for their gossip and at times this gossip borders on cruelty. Appearances can definitely be deceiving, and in small towns justice is meted with a quick, steady hand. For Laura it is truly the victim being tried and in Laura's case it was a case of misdirected blame. But Laura willingly took on the label of home wrecker that provided a measure of safety considering what the truth actually was concerning the father of her baby girl. Laura found herself pretty much alone in a town filled with people that treated her as if she was invisible -- with the noted exception of a very few. Tanner proved to be someone that was willing to go out on a limb to help Laura. It could be that he identified with her plight, or it could be that he found her nice to be with. He too needed a friend -- one that wasn't judgmental.
So that's how it came to be that Tanner proposed to Laura. A marriage between them would offer many benefits -- even though the marriage would not be a true union of souls based on love. Their marriage would be a sort of business arrangement. We all know contracts can be broken. As long as hearts weren't involved, Laura and Tanner figured no big issue.
Donna Alward loves matching rather odd couples. In THE COWBOY'S CONVENIENT BRIDE you can't help but root for the underdog. Several characters are reintroduced from previous books to point out their relationship to the stars of this wonderful book. THE COWBOY'S CONVENIENT BRIDE is enjoyable and engaging from the first page to the last.
SUMMARY
FOR HER DAUGHTER
Laura Jessup is used to the rumors—everyone in tiny Gibson, Montana, thinks she's a home-wrecker. And Laura can handle that if it means protecting her daughter from her sweet girl's father. Only hunky EMT Tanner Hudson seems immune to the gossipmongers. The solution he proposes—a marriage in name only!—might just be crazy enough to work…if only Laura can keep her heart out of it.
Tanner wasn't sure Laura would accept a platonic marriage, even though it would stop the rumor mills and get his own family off his back. But as the wedding draws closer, Tanner worries that his plan is working a little too well. He's falling for Laura, hard. They thought they were ready for marriage, but are Tanner and Laura prepared for real love?
---
What do you think about this review?
Comments
No comments posted.

Registered users may leave comments.
Log in or register now!