"Great start to what promises to be a fun cozy mystery series"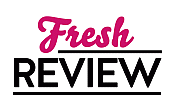 Reviewed by Debbie Wiley
Posted October 5, 2015

Mystery Paranormal | Mystery Woman Sleuth
Melanie Hamilton enjoys her life in New Orleans. She volunteers her time off helping rebuild landmarks, such as the chapel of St. Antoine's Parish, destroyed by Hurricane Katrina. Her paying job is at the Mansion at Mystic Isle, a resort dedicated to the supernatural, where she is an artist for the Dragons and Deities Tattoo Parlor. Unfortunately, a murder at the Mansion lands one of Melanie's friends in jail and she's determined to find the real killer.
MYSTIC MAYHEM is the first book in the Mystic Isle Mysteries series. Sally J. Smith and Jean Steffens have created a whole host of likable but oh so zany characters and placed them in the perfect setting. Melanie is a great main character, loyal and dedicated to her friends even when they infuriate her. However, it is her gypsy fortune-telling best friend, Catalina "Cat" Gabor, and manager Jack "Cap'n Jack" Stockton who steal the show. Sally J. Smith and Jean Steffens do a wonderful job at developing these two secondary characters in particular and their personalities truly capture the flavor of the Mansion.
And oh, the Mansion itself! I absolutely love the idea of a resort catering to the supernatural and Sally J. Smith and Jean Steffens use the setting to its full effect. From ghosts to gravestones, we get a nice taste of what the Mansion has to offer. In fact, there is one ghost scene that had me laughing so hard that I'm sure other people were wondering what on earth was wrong with me!
MYSTIC MAYHEM is a great start to what promises to be a fun series. Sally J. Smith and Jean Steffens combine romance, humor, and the supernatural with a very solid mystery to create a tale that is a pure delight to read. I look forward to seeing what adventures are in store next in the Mystic Isle Mysteries!
SUMMARY
From the acclaimed writing team of Sally J. Smith & Jean Steffens comes a hilarious first book in a brand new mystery series that will keep you guessing until the end...
Melanie Hamilton is not your average artist. She brings home the bacon by inking tattoos at New Orleans's Mansion at Mystic Isle, a resort in the middle of the bayou that caters to fans of the peculiar and paranormal, but her true passion comes alive when she volunteers restoring Katrina-ravaged landmarks. Between her day job, her restoration work, and selling her paintings in Jackson Square, Mel's life is more hectic than Bourbon Street on Fat Tuesday. But when a guest of the resort, a millionaire's widow, is poisoned, and Melanie's close friend is arrested for the murder, things go from hectic to downright dangerous.
Mel joins forces with the resort's delish manager, Jack Stockton, to prove her friend's innocence. Soon they find themselves dealing with sťances, secret passages, the ghost of the millionaire himself, gators, swamp rats, and a sinister killer who proves that not everything is what it seems in the Louisiana bayou.
---
What do you think about this review?
Comments
No comments posted.

Registered users may leave comments.
Log in or register now!