"Painful but inspiring story"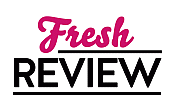 Reviewed by Debbie Wiley
Posted October 2, 2015

Non-Fiction | Non-Fiction Memoir
On August 31, 1984, Kermit Alexander's world turned upside down in an instant. This former San Francisco 49ers football player saw his entire family changed when three men walked into his mother's home and coldly executed his mother, sister, and nephews. Alexander opens up and tells the inside story of his devastating loss and how he finally finds hope once again in THE VALLEY OF THE SHADOW OF DEATH.
Alexander immerses readers into a dark, sometimes despairing story as we are plunged headlong into the questions, grief, and anger that surround any loss, never mind one so disturbing. Alexander eloquently intertwines the history of his own family and the history of South Central Los Angeles into the storyline. However, it is his stark portrayal of the killers, particularly Tiequon Cox, that broke my heart - not for the man Cox became, but for the missed opportunities by school officials and coaches along the way.
Tiequon Cox, along with the other convicted killers of Alexander's family, shows absolutely no remorse. Alexander doesn't shy away from relaying to the reader the horrors that Tiequon Cox faced as a child, horrors no child should ever face, as he paints a portrait of a child forgotten and ultimately hardened by the gangs. My heart aches for Alexander's struggle even as I cheer for the subsequent redemption and hope he discovers after his loss.
I rarely read true crime but THE VALLEY OF THE SHADOW OF DEATH caught my eye because it features a former 49er football player. Little did I expect to also find a story that reaffirms my work as a school social worker. Kermit Alexander's painful but inspiring story reminds us of how we can find hope even after the grimmest of times.
SUMMARY
In this heart-wrenching memoir, former NFL star Kermit Alexander tells the devastating true story of the horrific massacre of his family and his subsequent years of despair, followed by a spiritual renewal that showed him a way to rebuild his family and reclaim his life.
On the morning of August 31, 1984, in the South Central section of Los Angeles, three armed men broke into a house, brutally murdering two women and two young boys.
The victims were Ebora Alexander, Dietra Alexander, Damani Garner, and Damon Bonner—the mother, sister, and nephews of retired All-Pro cornerback for the San Francisco 49ers Kermit Alexander.
In his own words, Kermit Alexander finally shares the full story of what happened to his loved ones and the aftermath of that tragic day. He recounts the hours leading up to the massacre, and how afterward he lost himself in the LA underworld, pleading, bribing, and threatening in a search for answers. He describes his journey through the "wilderness" of despair—the years of isolation living out of his car, broke, depressed, and sick. We also learn about his coming-of-age in 1950s LA, the following decade he spent in the NFL, the events leading up to that fateful August day, and finally the shocking truth behind the murders. Kermit opens up about his darkest hours, but also what it took to turn his life around, rebuild his family, and ultimately find peace.
Ominous and intense, powerful and uplifting, tragic and triumphant, The Valley of the Shadow of Death is more than a rendering of one man's adversity; it's testament to the value of family and the resilience of the human spirit in the face of overwhelming loss.
---
What do you think about this review?
Comments
No comments posted.

Registered users may leave comments.
Log in or register now!