"Do you believe in miracles?"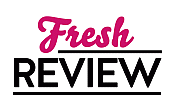 Reviewed by Viki Ferrell
Posted October 2, 2015

Anna Schwartz is living with her Onkel Samuel and Aenti Erin in Cody's Creek, Oklahoma, because she feels smothered by her very large family and can't find a good fit for herself in her Amish community in Goshen. Anna is twenty- four and unmarried, unheard of in the Amish community. She just doesn't know what direction her life should take, and she's too independent to let others make that decision for her.
Jacob Graber is in much the same situation. He can't find his niche in his New York Amish community so he heads west, working on Amish farms as he travels. Jacob lets the guy at the bus station ticket counter decide where he's going next. That's how Jacob ends up in Cody's Creek. He visits the Bishop of the Amish community there and is sent to Samuel's farm. Samuel and Erin have no sons to help with the coming harvest.
What starts out a beautiful autumn day, ends up in disaster. A farm accident leaves Anna with a spinal cord injury and paralyzed from the waist down. Anna spends the next year in a wheelchair or bed-ridden. Her family, Jacob, and her community pray for her continually, especially her Mammi (grandmother) who lives with them. One morning, Anna awakes and can wiggle her toes. She swings her legs over the side of the bed, gets up, and walks to her Mammi. A miracle of healing has taken place, but the reaction of many people and what happens over the next several weeks is completely astonishing.
ANNA'S HEALING is a powerful novel that explores many questions about God's plan for our lives and God's ability to perform miracles. Both Anna and Jacob are drifting through life, seeking God's will for them, but not finding it where they are. Anna battles illnesses beyond being confined to a wheelchair and becomes very discouraged, wondering just where God is in all of this. ANNA'S HEALING is a story about how we approach life each day, about having faith, and trusting God with the details of our lives. Vannetta Chapman has created several strong characters in ANNA'S HEALING to weave the plot together and bring us a masterpiece of inspiration. She throws in a budding romance between Anna and Jacob for all you romantics out there. Ms. Chapman is one of my favorite authors, and I've always enjoyed her stories, but ANNA'S HEALING is very special. This is the beginning of a new series, Plain and Simple Miracles. You will be blessed by reading this one.
SUMMARY
Anna's Healing is the first book in a brand-new collection from popular author Vannetta Chapman. These stories of love and family and Amish community in Oklahoma tell of the miracles that can happen when lives are lived in service to God and to one another.
When a tornado strikes the farms surrounding Cody's Creek, Anna Schwartz's life is changed forever. She suffers a spinal cord injury and suddenly finds herself learning to live as a paraplegic.
Three people--Chloe Roberts, Jacob Graber, and Ruth Schwartz--join forces to help Anna through her darkest days. Chloe is an Englischer who writes for the local paper. Jacob has recently arrived in town and stays on as a hired hand at her uncle's. And Ruth is her grandmother, a woman of deep faith and a compassionate spirit.
Then one morning Anna wakes and finds herself healed. How did it happen? Why did it happen? And what is she to do now? Her life is again turned upside down as the world's attention is drawn to this young Amish girl who has experienced the unexplainable.
---
What do you think about this review?
Comments
No comments posted.

Registered users may leave comments.
Log in or register now!