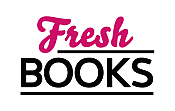 Great new reads in September
"A heartwarming collection of Regency romance and the the magic of Christmas"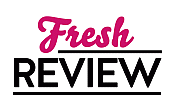 Reviewed by Linda Green
Posted September 23, 2015

Romance Anthology | Romance Historical | Holiday
In this wonderful collection of eight short stories, Christmas in the Regency world is brought to life in extraordinary fashion, with love, secrets, scoundrels and heroes of every description. All of the stories are interlinked and connected in some way to a grand Christmas Ball being held at Holbourne, and the stories blend seamlessly.
In MY TRUE LOVE HATH MY HEART by Joanna Bourne we find a maid and a gentleman who are not what they seem. With a mysterious jewel, scandalous attraction, and a plan to allow true love to win, this story has it all.
A SCOTTISH CAROL by Susan King is a tale that will make you smile. Viscount Cranshaw is settled in his solitary life, dedicated to his work. But when the lady he loved many years ago disguises herself as a student, will love flare to life again?
CHRISTMAS LARKS by Patricia Rice and IN THE BLEAK MIDWINTER by Mary Jo Putney are both tales that deal with the after effects of war. As the two hero's struggle with how they have changed and the scars they now carry, it is heartening to see the ladies in their lives fight for them. True love refuses to be pushed aside in these heartwarming stories.
In OLD FLAMES DANCE by Cara Elliott we see two old flames come face to face after they were torn apart years ago. But after ten years, is it possible for their love to burn bright again?
In my favourite story, A SEASON FOR MARRIAGE by Nicola Cornick, we find a married couple struggling with their feelings. Caro has loved Piers forever, but feels guilty that he was compromised into marrying her. Piers fights his feelings for his beautiful wife because he is terrified of letting love in. Can Christmas magic overcome their troubles in this lively tale?
MISS FINCH AND THE ANGEL by Jo Beverley and MISTLETOE KISSES by Anne Gracie are the final two tales in the collection. Miss Finch has led a complicated life where she has been betrayed and abandoned, so she hides herself behind plain, grey gowns to the point of being invisible. That is until Lord Gabriel arrives with his wonderful humour and rakish smile. Is it ever possible to leave your past behind and find a new future? In MISTLETOE KISSES, we meet Alice Fenton, a caring, compassionate girl who is spending her final Christmas in her home alone before she must leave to teach in Bath. When a carriage accident happens outside her home, she helps Lord John Kelsey and his sister Lucilla. With mistletoe and magic, maybe Alice will find her own happy ever after?
THE LAST CHANCE CHRISTMAS BALL by Mary Jo Putney, Jo Beverley, Patricia Rice, Susan King, Anne Gracie, Nicola Cornick, Joanna Bourne and Cara Elliott is a thoroughly enjoyable Regency collection that warms your heart. With plenty of twists and turns, passion and secrets, the eight stories beautifully complement each other, and I could not put it down.
SUMMARY
Christmas 1815. Upstairs and downstairs, Holbourne Hall is abuzz with preparations for a grand ball to celebrate the year's most festive—and romantic—holiday. For at the top of each guest's wish list is a last chance to find true love before the New Year…
A chance meeting beneath the mistletoe, a stolen glance across the dance floor—amid the sumptuous delicacies, glittering decorations, and swell of the orchestra, every duchess and debutante, lord and lackey has a hopeful heart. There's the headstrong heiress who must win back her beloved by midnight—or be wed to another….the spinster whose fateful choice to relinquish love may hold one more surprise for her…a widow yearning to glimpse her long-lost love for even one sweet, fleeting interlude …a charming rake who finds far more than he bargained for. And many other dazzling, romantic tales in this star-studded collection that will fill your heart and spice up your holidays…
Excerpt
Sneak peeks at the novellas in THE LAST CHANCE CHRISTMAS BALL.
The Word Wenches invite you to a very special Christmas ball, where eight couples find love and joy. You can sample each story through the links below.
---
What do you think about this review?
Comments
No comments posted.

Registered users may leave comments.
Log in or register now!