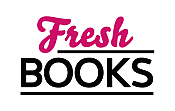 Summer Reads are HOT in July!
"One of the best books in this fantastic series!"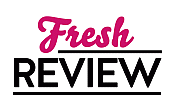 Reviewed by Monique Daoust
Posted September 14, 2015

To anyone familiar with the Shophaholic series, the thought of having Becky Bloomwood, now Brandon, even near Rodeo Drive is sufficient to want to rush and read SHOPAHOLIC TO THE STARS. Right from the first page, I was giggling even without having read a single word because it starts with a letter, and long-time fans will fondly recall what it means. But Becky is not in trouble. She is simply bugging everyone for freebies and privileges! Becky's husband, Luke, has to temporarily reside in Los Angeles for work, and our favourite shopaholic is over the moon to accompany him. Becky needs something to do, finding a job is not so easy as she tends to make tiny gaffes, shall we say. But then it becomes obvious to Becky: why not become a stylist to the stars? What could go wrong? Becky is such a fabulous character. She's like the best friend whom we love in spite of her many shortcomings. She is self-centered, too often selfish, but she usually means well. However this time, it's Becky's ambition that is totally out of control, not her shopping habits, and in her quest for stardom, she nearly destroys everything she holds dear. It was a genius idea from Ms. Kinsella to send Becky to Hollywood, and the author delivers in spades! I was wondering if a new reader to the series would "get" Becky and her relationships to the regular characters, and it is astonishing how subtly the author inserts any detail of consequence in such a neat way, that I had to think about it, and this was paramount when an old nemesis of Becky's surfaces in a most surprising way.
As always, there are serious issues behind Becky's madcap adventures, but rest assured that our favourite shopaholic is not getting stale, far from it! And we get a glimpse of what's coming ahead for Becky and I'm already salivating at the prospect!
SUMMARY
Sophie Kinsella returns to her beloved Shopaholic series with Becky Brandon (née Bloomwood) newly arrived in Hollywood and starry-eyed. She and her two-year-old daughter, Minnie, have relocated to L.A. to join Becky's husband, Luke, who is there to handle PR for famous actress Sage Seymour. Becky can't wait to start living the A-list lifestyle, complete with celebrity sightings, yoga retreats, and shopping trips to Rodeo Drive. But she really hopes to become a personal stylist—Sage's personal stylist—if only Luke would set up an introduction. Then, unexpectedly, Becky is offered the chance to dress Sage's archrival, and though things become a bit more complicated, it's a dream come true! Red carpet premieres, velvet ropes, paparazzi clamoring for attention— suddenly Becky has everything she's ever wanted. Or does she?
---
What do you think about this review?
Comments
No comments posted.

Registered users may leave comments.
Log in or register now!