"Futuristic scientific thriller that is both intellectual and horrifying"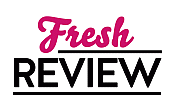 Reviewed by Debbie Wiley
Posted September 10, 2015

Young Adult Science Fiction | Science Fiction
Morgan Dey enjoys staying fit and healthy, so it seems a perfect match for her to work as a Reducer for THE BODY INSTITUTE. THE BODY INSTITUTE prides itself on helping individuals (called Loaners) lose weight by utilizing technology that shifts the brainmap of a Reducer into the body of the Loaner. The Reducer exercises and diets, getting the Loaner's body into shape before returning to their own body but with no memory of their time spent in the Loaner's body. Unfortunately, Morgan is having a few glitches.
THE BODY INSTITUTE is one of those books where the main character appears a bit unlikable in the beginning but quickly grows on the reader. Morgan is raised in a society that values fitness, where fat-shaming is practically de rigueur. She is almost self-righteous at times, priding herself on her toned body and her belief she is contributing to the overall good of society. However, this is what makes her realization that something is awry all the more fascinating as we see Morgan develop and mature over the course of the storyline.
Carol Riggs doesn't shy away from addressing the fat- shaming and bullying that occurs in the futuristic society of THE BODY INSTITUTE. I love the parallels to our current society's focus on appearance and suspect that many young adult readers will relate to the storyline as a result. Carol Riggs does a marvelous job at showing readers both the heartache as well as the growing societal awareness of her characters.
Carol Riggs crafts a futuristic scientific thriller that is both intellectual and horrifying, even more so because it almost seems plausible. I love the technological angle underpinning the storyline of THE BODY INSTITUTE as the Electromagnetic Resonance Transfer (ERT) process is ripe for exploitation. However, it is the inclusion of the opponents of ERT, the Warriors of Humanity Alliance (WHA) that adds depth to the storyline as Carol Riggs offers readers a storyline sure to provoke all sorts of intriguing discussions. I stayed up well past my bedtime to finish THE BODY INSTITUTE and I suspect others will as well. I love THE BODY INSTITUTE and can't wait to read more stories by Carol Riggs!
SUMMARY
Meet Morgan Dey, one of the top teen Reducers at The Body Institute.
Thanks to cutting-edge technology, Morgan can temporarily take over another girl's body, get her in shape, and then return to her own body -- leaving her client slimmer, more toned, and feeling great. Only there are a few catches...
For one, Morgan won't remember what happens in her "Loaner" body. Once she's done, she won't recall walks with her new friend Matt, conversations with the super-cute Reducer she's been text-flirting with, or the uneasy feeling she has that the director of The Body Institute is hiding something. Still, it's all worth it in the name of science. Until the glitches start...
Suddenly, residual memories from her Loaner are cropping up in Morgan's mind. She's feeling less like herself and more like someone else. And when protests from an anti-Body Institute organization threaten her safety, she'll have to decide if being a Reducer is worth the cost of her body and soul...
Excerpt
Five more reps, and I should be done with this body for good.

I pull the weight bar down to my chest, working my biceps. Here I am, flat on my back once more, communing with my old buddy the Fluid Resistance Machine.

Twenty-six…twenty-seven.

Man, I can't wait to get back into my own body and be myself again. Hanging out with my friends, spending time with my family. Dancing. Urban paintballing. Messing around with kinetics experiments at the Catalyst Club.

Out of the corner of my eye, I catch the jog-pump-stride of other Reducers toning and slimming. Hard workers, these ladies: 100 percent keyed in to their jobs. Above us on the third floor, I'm sure a bunch of men are exercising just as hard in their own gym.

A chirp signals the end of my programmed reps. I ditch the machine and do cool-down stretches while it resets for the next victim, then take a brisk shower and head to the first floor for my weigh-in.

I shake a rush of tingling nerves from my fingertips. If my stats are on track this morning, I can finally check out of the Clinic. I've toned up Shelby Johnson's body, plus kept her weight stable this past week. Imagine—fifty whole pounds, sweated off in three months. Soon, Shelby's Before and After images will spring up in vidfeeds everywhere, peddling the Institute's new client group, teens fourteen to eighteen.

Put an end to obesity before you reach adulthood, the ads will shout. Look fabulous in three to six months!

I'm happy to say I've made important progress for Shelby and the pilot program.

The scanner in the Weigh Center doorway blinks as it reads the ID chip in my hand. This early, the garish green waiting chairs hold only a few Reducers. I nod to another arriving worker, a guy who has about ten pounds left to lose. Before I can start up a conversation, an electronic voice near the ceiling intones, "Morgan Dey, report for weigh-in."

In Admittance, I step toward an available tech. "Hey, how's your day going?"

He grunts and barely looks at me as he waves me onto the scale, like Reducers are a bunch of faceless cogs on an assembly line. "Morgan Dey in the body of Shelby Johnson," he verifies for the data streamer. He records my vitals and steps to the wallscreen readout. "Your assignment is complete. Restoration is scheduled for oh- nine-forty-five today in the administration building. Arrive at least ten minutes early at Mr. Behr's office."

A wide grin takes over my face. In one short hour, I can shed my Loaner body and go home. I exit the Weigh Center and take the stairs two at a time back to the second floor. With a hasty handprint, I access my dorm room. After I dictate a log entry of my morning workout, I grab my Institute phone so I can send a voice-to-text message to Mom, Dad, and Granddad. I word the message carefully, since Leo Behr, the director, screens everything a newbie Reducer sends.

Or so he says. Personally, I think it's a bluffy scare tactic he invented to keep his workers in line.
---
What do you think about this review?
Comments
No comments posted.

Registered users may leave comments.
Log in or register now!