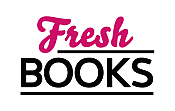 Summer Reads are HOT in July!
"A hilarious and deep story of friendship, romance, and mayhem"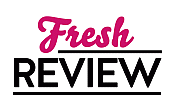 Reviewed by Samantha Randolph
Posted September 2, 2015

The Winthrop Hopkins Female Academy has everything needed to make a young girl into a perfect bride: lessons, exercise, and superb instructions on manners. However, they are missing one crucial element: men for them to consider marrying. Located in the middle of nowhere, there are few opportunities for the ladies to secure a husband but in their case, they have plenty to keep them happy.
A SCHOOL FOR BRIDES is surprising read for me. The description sounded nice, but I didn't expect to enjoy this wonderful story as much as I do. Patrice Kindl shows a knack for wit and shenanigans that I haven't read in a long time. Though there is a large cast of characters, she balances them out nicely, giving each distinctive personalities and story arcs. Each girl is charming in her own way, and it is truly a pleasure to see where their journeys take them.
With such a big character list, the endings to the girls' stories has plenty of variety. This isn't a story where everyone marries in the end, nor where everyone shoves romance aside. There is again a wonderful balance where each character truly gets the most appropriate and necessary ending for herself. Readers will love seeing each character develop and grow stronger throughout the novel, some finding a voice to shout with, others finding strength to open up. By the conclusion, each felt like a friend.
Patrice Kindl crafts a delightful and funny story in A SCHOOL FOR BRIDES. With never a dull moment, readers will laugh, cry, and consider their own posture as the plot unfolds. I highly recommend for readers wanting something with spunk.
SUMMARY
The Winthrop Hopkins Female Academy of Lesser Hoo, Yorkshire, has one goal: to train its students in the feminine arts with an eye toward getting them married off. This year, there are five girls of marriageable age. There's only one problem: the school is in the middle of nowhere, and there are no men. Set in the same English town as Keeping the Castle, and featuring a few of the same characters, here's the kind of witty tribute to the classic Regency novel that could only come from the pen of Patrice Kindl!
---
What do you think about this review?
Comments
No comments posted.

Registered users may leave comments.
Log in or register now!