"A thriller that keeps you guessing"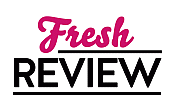 Reviewed by Samantha Randolph
Posted August 28, 2015

Science Fiction Suspense/Thriller | Young Adult Science Fiction
Tanya's father co-founded a company called MapOut before he died on a cartographic mission. Now, Tanya is taking a summer internship with the company thanks to her father's business partner. While there, she and Connor, the son of the business partner, uncover a secret that might take both their lives and a mystery that will have Tanya traveling further than she expected.
MAPMAKER by Mark Bomback and Galaxy Craze is an exciting thriller that keeps the suspense intently going. Though the premise with Tanya and her father's death isn't the most original, the authors do a fantastic job of making Tanya feel realistic and they capture her emotions perfectly. The mystery builds consistently during the story, leaving just enough enticing clues while still making it hard to guess what happened.
The pacing isn't as strong as it could be. There are long stretches of Tanya going from place to place, slowing the story considerably, making the scenes with more action and information almost too quick. The ending tries to pack a good portion of the answers in without enough buildup, and there are several unanswered questions by the end.
The romance with Connor starts well, and he and Tanya have several adorable moments. However, the romance seems almost irrelevant since Connor is absent for most of the story, and their relationship doesn't develop much.
All in all, MAPMAKER is an exciting read and one I would recommend to fans of Hannah Jayne and Claudia Gabel. This isn't my favorite story, but I did like the writing, and I would absolutely look for more books by Mark Bomback and Galaxy Craze.
Learn more about Mapmaker
SUMMARY
When Tanya Barrett takes an internship at MapOut, she expects emotional landmines. Her father cofounded the digital mapping company, and he died for it—on a cartographic expedition he didn't even need to take. Her father's business partner and his son, Connor, welcome her to the job with open arms. And being with Connor, an old childhood friend, turns out to be the only thing that makes Tanya feel normal again.
Soon she's spending every moment she can with Connor. But when they sneak into her father's old office late one night, they stumble across a deadly secret. The next day Connor disappears.
Tanya isn't just bereft; she's terrified. It's clear that people at MapOut are willing to kill for what she and Connor discovered. Alone again—and on the run—Tanya must rely on her wits to find out what happened to him and stay a step ahead of MapOut. But in the world they envision, no one stays lost for long.
---
What do you think about this review?
Comments
No comments posted.

Registered users may leave comments.
Log in or register now!