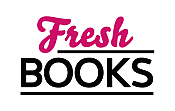 Great new reads in September
"Andy Carpenter is back."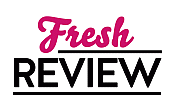 Reviewed by Patricia (Pat) Pascale
Posted August 28, 2015

David Rosenfelt hits another home run with his latest woof woof mystery, WHO LET THE DOG OUT? Andy Carpenter is back. He receives a call from Willie Miller, his partner at Tara Foundation, a dog rescue facility they operate together. Cheyenne, a recent addition to the facility, has been kidnapped. As all dogs there are equipped with a GPS chip inserted into their body, they are off and running to the location shown. They arrive to find Captain Pete Stanton of the Paterson Police Department and enter the house. Cheyenne is sitting on the floor next to a recliner. In the chair is a dead body. Good thing Andy can multi- task. As he looks at the bloody body of a man, decapitated and head hanging, he screams, gags and runs from the room. Who did this and why is his dog, Cheyenne, involved?
Andy is unlike most lawyers. He works only when he is forced to do so thanks to having huge wealth from an inheritance. He prefers betting on sporting events and saving dogs. This time one of his dogs is involved, so as a criminal attorney he jumps into this case. It is a fast-paced mystery with lots of Andy's wise-assed humor to keep us laughing but riveted to the plot and colorful cast of characters. My favorite is Marcus, scary, powerfully built, man of a few words who will take down any aggressor quickly and with finality. Laurie, who Andy has married five months ago, is a sweet and helpful ex-cop who is an excellent sounding board for Andy and helpful in his chase to catch a killer. They have Ricky, their adopted nine-year-old son who is making a good father out of Andy slowly but surely. Andy has a team that gets it done, whether by the happy, loyal senior citizens or the CPA by day and Hacker Supreme when info is needed, Hike is his name.
I am a long-time fan of David Rosenfelt and recommend all of his books to those seeking an escape mixed with suspense and humor and hilarious characters. WHO LET THE DOG OUT? is interwoven with international diamond smuggling, murders, and a bit of domestic terrorism, along with a fight to save an innocent man, Tommy Infante. Tommy is arrested by the police and put in jail because he threatened the victim, George Downey, at a bar and said, "If you don't give me the money you owe me, I will slit your throat." Is that enough to convict Tommy? What tricks does Andy have to save his client from this gruesome murder? Andy comes to the rescue with flying colors.
In the next episode, Ricky must face the baseball/soccer decision, Andy must work harder at being a new husband and father and find another case he can win against his rival prosecutor, Dylan, in court. I eagerly await the next book by national best-selling author, David Rosenfelt. He has me hooked.
SUMMARY
A lawyer by day-and then only when he's forced to take on new cases-Andy Carpenter's true passion is the Tara Foundation, the dog rescue organization he runs with his friend Willie Miller. So it's frightening when Willie calls him to say the alarm has gone off at the foundation building, and there's clearly been a break-in. It turns out that a recently rescued dog, nicknamed Cheyenne since her arrival at the foundation, has been stolen. Andy and Willie track the missing dog to a house in downtown Paterson, New Jersey and sure enough, they find the dog...standing right next to a dead body. The man had been gruesomely murdered mere minutes before Andy and Willie arrived. Could it be a coincidence? Or could the dog theft somehow be connected to the killing?
Andy takes Cheyenne safely back to the foundation building, and that should be the end of his involvement, but Andy's curiosity-and his desire to keep the dog from further harm-won't let him stop there. The cops have just arrested a man named Tommy Infante for the murder, but as Andy looks into the circumstances surrounding the break-in and the dog theft, he starts to wonder if Infante might actually be innocent. And when Andy takes Infante on as a client and starts searching in earnest for evidence that will exonerate him, what Andy starts to discover terrifies him. The murder might be just one small cog in a plot with far-reaching implications, and unless Andy can uncover the truth in time, thousands of lives could be in imminent danger.
Once again David Rosenfelt has written a fast-paced and clever mystery with his characteristic blend of humor, larger-than-life characters, and propulsive plotting.
---
What do you think about this review?
Comments
No comments posted.

Registered users may leave comments.
Log in or register now!