"Adorable collection of baby gift items to knit."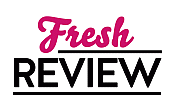 Reviewed by Sandra Wurman
Posted August 25, 2015

ONE SKEIN WONDERS FOR BABIES is the sixth book in the One Skein Wonders series and concentrates on knitting for newborns, toddlers, and young children with a few surprises hidden on the pages. Although the title advertises that the included projects can be achieved with just one skein, the editor smartly injects a small but important caveat. Anyone who does yarn crafts, whether it is knitting or crocheting or weaving, knows that all skeins are not created equally. Seasoned crafters know to check the label for the actual yardage on that skein. Depending on the weight and manufacturer, that yardage can deviate quite a bit. So one of the things I really liked and appreciated about ONE SKEIN WONDERS FOR BABIES is that Judith Durant clearly lists the yardage required to complete any of the over 100 projects.
I have a stock method of determining the value of a craft book. I look to see how many projects or items I would actually make. There are times when I looked beyond that criteria to find my inner designer. For example, I check out gauges for various types and weights of yarns -- always a good thing to know before purchasing skeins for any project. I also like to see what stitches look like in different weights and colorways of yarns. Then I don't necessarily have to make the exact project but add a little touch of my own imagination. ONE SKEIN WONDERS FOR BABIES passes all these tests and more.
There is truly no end to what you can make using this book. ONE SKEIN WONDERS FOR BABIES is a wonderful foundation to build a knit library on. And if you already have started your library then I would say this is a must. Considering the title is ONE SKEIN WONDERS you have to be aware that the preponderance of items are for newborn to perhaps twelve months. For the toddlers to child categories those items are basically accessories.
There are also helpful hints included with the patterns to help avoid stitch pattern problems when working with increases or decreases -- just as an example. And for those that like to work patterns by charts Judith Durant included those in many of the instructions.
SUMMARY
This irresistible collection offers 101 original knitting projects for babies and toddlers -- each using just a single skein of yarn! From mittens and hats to tees, sweaters, hoodies, pants, dresses, socks, and bootees, you'll find the perfect wearable for every child and every occasion. You'll also discover beautiful bibs, blankets, and sleep sacks, plus adorable stuffed toys, blanket buddies, and more. These beautiful projects were contributed by designers and crafters around the world, and each comes with complete step-by-step instructions and a photograph of the finished piece.
---
What do you think about this review?
Comments
No comments posted.

Registered users may leave comments.
Log in or register now!