"Fascinating cozy mystery that blends past and present together"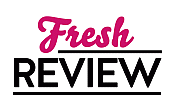 Reviewed by Debbie Wiley
Posted August 21, 2015

Mystery Cozy | Mystery Paranormal
Betts Winston and her grandmother have the ability to communicate with ghosts. In between their jobs with Broken Rope's Old West tourist attractions and Gram's country cooking school, Betts and Gram try to uncover what is going on with the various ghosts they encounter. Meanwhile, someone in the town of Broken Rope has committed murder. Betts will have her hands full if she hopes to figure out exactly what is going on.
IF ONIONS COULD SPRING LEEKS is the fifth book in the Country Cooking School series. We aren't given a lot of back history about the ghost, Jerome Cowbender, or the various live residents and their relationships. Meanwhile, the ghosts in Broken Rope, Missouri, are starting to do some new and different things, even for readers familiar with the series. For a reader new to the series (like me), it takes a little bit of time to fully absorb Paige Shelton's world as it has a surprising amount of depth. Once I became acclimated, however, I loved Paige Shelton's world and I've already downloaded the first book in the Country Cooking School series to dive further into it.
I love the concept of an Old West tourist attraction blurring to allow ghostly presences to come through and re-enact their pasts. Jake is perhaps my favorite character as his role as an archivist helps the reader see what lurid stories lurk in Broken Rope's past. The relationship between Betts and Cliff is a little awkward, especially with Betts continuously kissing the ghostly presence of Jerome. I suspect readers more familiar with the other books in the Country Cooking School series won't have that same issues as they'll have a better understanding of the relationships.
IF ONIONS COULD SPRING LEEKS is a fascinating cozy mystery with two mysteries unfolding -- one in the present day and one in Broken Rope's past. I love how Paige Shelton weaves the ghosts into her world seamlessly, as they feel like part of the town rather than just an added paranormal twist. I can't wait to visit some more with the residents (both living and ghostly) of Broken Rope. IF ONIONS COULD SPRING LEEKS is easily recommended!
SUMMARY
The New York Times bestselling author of If Catfish Had Nine Lives returns to Broken Rope, Missouri, where ghosts of the Old West seek assistance from country cooks and amateur sleuths Betts Winston and her grandmother.
With summer tourists flocking to Broken Rope, locals volunteer to keep chaos to a minimum. Old West skits are running smoothly, actors are behaving, and stagecoach rides are more popular than ever, but when a spectral visitor appears by ghost train, it's a job only Betts and Gram can handle.
Gram soon starts having nightmares about their ghostly visitor's demise. And if a ghost and the hot summer weather weren't making things sticky enough, one of the town's volunteers—a man notorious for having more than his fair share of ex-wives—is murdered. When Jerome, Bett's otherworldly friend, makes an unsettling appearance, this simmering double mystery becomes a recipe for disaster.
Includes delicious recipes!
---
What do you think about this review?
Comments
No comments posted.

Registered users may leave comments.
Log in or register now!