"...a book that must be read in order to better understand the importance of unsung heroes..."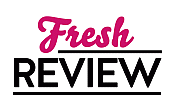 Reviewed by Monique Daoust
Posted August 14, 2015

Without Alan Turing we would be living under Nazi rule and might have to do without computers. Such was Turing's contribution to the world and until recently, he had truly been ALAN TURING: THE ENIGMA. Author Andrew Hodges has the credential required to pen such a biography. Mr. Hodges, himself a mathematical physicist, is able to relate to and understand Turing's scientific endeavours, as well as vulgarise the complex preoccupations of the mathematical genius to make them palatable to us mere mortals.
Mr. Hodges's research is extremely thorough, and he has added recently uncovered details and information pertinent to the subject, which were unknown prior to the book's previous editions. Included are also copious and relevant notes as well as a detailed index and a few pictures. Turing, in most likelihood, committed suicide in 1954, a few days short of his 42nd birthday and one can wonder as to what he could have done had he lived. The reasons for his taking his own life are still rather muddy.
Turing was apolitical, a homosexual who neither flaunted nor hid his sexual penchant. He was somewhat oblivious to the world around him, except for his scientific quests, and this from an early age. I think the author dwells a tad too long on Turing's childhood, which was not really remarkable but for a significant friendship of no romantic consequence. However, when it comes to breaking the German Enigma code and the making of the first computers, it is positively enthralling, if at times understandably a bit dry. The latter part of ALAN TURING: THE ENIGMA deals with homosexuality in the 1940s and 1950s, as it is unfortunately quite relevant to Turing's destiny, and I was appalled at how little I really knew. If only for this part, the book is immensely valuable.
ALAN TURING: THE ENIGMA does not constitute light bedtime reading, but I believe it is a book that must be read in order to better understand the importance of unsung heroes of the recent past and to appreciate the role Alan Turing played in our free and cyber-driven world.
SUMMARY
The official book behind the Academy Award-winning film The Imitation Game, starring Benedict Cumberbatch and Keira Knightley
It is only a slight exaggeration to say that the British mathematician Alan Turing (1912-1954) saved the Allies from the Nazis, invented the computer and artificial intelligence, and anticipated gay liberation by decades--all before his suicide at age forty-one. This New York Times–bestselling biography of the founder of computer science, with a new preface by the author that addresses Turing's royal pardon in 2013, is the definitive account of an extraordinary mind and life.
Capturing both the inner and outer drama of Turing's life, Andrew Hodges tells how Turing's revolutionary idea of 1936--the concept of a universal machine--laid the foundation for the modern computer and how Turing brought the idea to practical realization in 1945 with his electronic design. The book also tells how this work was directly related to Turing's leading role in breaking the German Enigma ciphers during World War II, a scientific triumph that was critical to Allied victory in the Atlantic. At the same time, this is the tragic account of a man who, despite his wartime service, was eventually arrested, stripped of his security clearance, and forced to undergo a humiliating treatment program--all for trying to live honestly in a society that defined homosexuality as a crime.
The inspiration for a major motion picture starring Benedict Cumberbatch and Keira Knightley, Alan Turing: The Enigma is a gripping story of mathematics, computers, cryptography, and homosexual persecution.
---
What do you think about this review?
Comments
No comments posted.

Registered users may leave comments.
Log in or register now!