"STOLEN AND FORGIVEN is impossible to put down."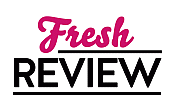 Reviewed by Annetta Sweetko
Posted August 13, 2015

Multicultural | Paranormal | Romance
STOLEN AND FORGIVEN is part of the a new Branded Pack series written by authors Alexandra Ivy and Carrie Ann Ryan. A virus had infected humans around the world until shifters came forward offering their blood as a cure. For their heroic deed the humans have branded them, collared them, and are holding them in guarded compounds. These are their stories of survival.
In STOLEN, Holden Carter became alpha at a young age, and his first job is protecting the pack. When he comes upon a woman, broken and bleeding at the fence of the compound, he knows what he must do. She's his mate so he saves her the only way he can -- his bite changes her. Now, they must learn to trust each other, which will not be easy if the unhappy pack members who don't trust the "human" among them get out of hand. As for Ariel Sands, she was raised to fear the shifters, but it was humans who put her in Holden's hands. It's more than the mating bond that is drawing them toward their true destiny. It's even deeper than that.
In FORGIVEN, Soren Slater, the Beta wolf of the pack, has always believed the needs of the pack comes first. As a young man, he was a liaison with the Tiger clan and had a flirtation with the princess, Cora Wilder. He never expected anything to come of it, but his heart got in the way. It broke when he forced himself to walk away for the sake of his pack. Cora had no intention of forgiving Soren for his desertion but when the SAU (Shifter Accommodation Unit) makes the wolves and cats live together, they are forced back into each others lives. Though she tries not to forgive him, it isn't easy. Despite herself, she still feels for him. When humans kidnap her, they must work together or all shifters will lose.
STOLEN AND FORGIVEN is impossible to put down. I love this world, the characters are fresh, and the sweet and steamy romances balance perfectly with the gritty action. I found myself very anti-human (at least the way the SAU members are portrayed) and rooting for the shifters to all rebel. I can't wait to get my hands on the next book in this series!
SUMMARY
The first in a brand new dark and gritty paranormal series, Stolen and Forgiven begins a new journey with NYT Bestselling Authors, Alexandra Ivy and Carrie Ann Ryan.
Stolen
The first rule of being Alpha of the Canine Pack is to protect their secrets from the humans at all cost. One look at the dying human at his doorstep and Holden Carter knows he will have to break it. The broken woman with no hope at survival is his mate. When he forces the change on her to save her life, he not only sets forth motions that could risk both their lives, but the lives of every shifter in the world.
Ariel Sands grew up in a post-Verona infection world and under the care of the very humans she thought had cured the disease. When they betray her in the worst ways imaginable, she finds herself not only mated to the Alpha of a the very species she's been taught to fear, but the focal point of a traitor and path to destruction for everyone's way of life. It will take more than trust and a mating bond for Ariel and Holden to not only survive their enemies, but the burn of their own temptations.
Forgiven
Soren Slater is a Beta wolf who understands that duty to his Pack comes before his own needs. At a young age he takes a position as a liaison between his Pack and the other species of shifters. He never expected his enticing flirtations with Cora Wilder, a Tiger Princess, would encourage her cat to consider him a potential mate. He's forced to walk away, choosing a partner among the wolves to try and strengthen his Pack.
Cora has no intention of forgiving or forgetting Soren's rejection. Not even when the Packs are forced to live together and she discovers Soren's former mate has died. But then, she's kidnapped by the SAU and she has no choice but to work with Soren to escape. Together they must put the past behind them if they're to survive the human's evil plot.
---
What do you think about this review?
Comments
No comments posted.

Registered users may leave comments.
Log in or register now!