"An operative back from the dead threatens the safety and hearts of tragic lovers"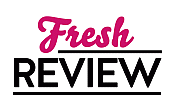 Reviewed by Make Kay
Posted August 11, 2015

FATAL PURSUIT is Book 3 in the Aegis series by Elisabeth Naughton. This book features the head of Aegis Security, Zach Ryder, and Marley Addison, his assistant. This romantic suspense is full of thrills and chills, but does require some hefty suspension of disbelief in parts. I loved Books 1 and 2 in this series, but I feel tepid about Book 3, FATAL PURSUIT. While I enjoyed much of the storyline, I think the characters leave a bit to be desired.
Marley has the skills to be an agent, but left her father's security firm after her father wouldn't allow her to work in the field. Marley has been working for Zach and his Aegis Security firm for 3 years, but Zach is still prohibiting her from working outside of the office because she's a woman, despite the fact there is a another female agent the firm is already using in the field. Zach is a jerk throughout almost the entirety of the book. We do get the big reveal of the past trauma that has made him so gun shy, but knowing his psychological trauma does not excuse his dreadful behavior. He grovels a little at the end, and Marley takes him right back. I would prefer to see him grovel a lot more, and earn his way back into Marley's arms.
Marley gets a call from a previous boyfriend, Gray, an operative from her dad's firm that she believes was killed on a mission 5 years ago. She takes off to Columbia to rescue Gray from a mysterious threat. Zach follows to assist her because he believes she is incapable of operating successfully on her own. They are quickly thrown into danger, and must act together to rescue themselves and Gray. Their forced closeness leads to sexual sparks that quickly envelop them, but seem to burn out. Or do they?
In typical romantic suspense fashion, there are a number of implausible situations that keep the tension ratcheted throughout the book. Best enjoyed by letting yourself enjoy the craziness, FATAL PURSUIT brings together a competent but rather doormat-y heroine with a grumpy and aloof hero, wrapping things up with a quick happily ever after at the last minute. Since I loved Books 1 and 2, I'm keeping my fingers crossed that the next in the Aegis series will once again bring a smile to my face.
SUMMARY
Five years ago, Aegis Security op manager Marley Addison's lover died in a South American raid gone horribly wrong…or so she thought. When she receives a phone call telling her that he is still very much alive and in danger, she vows to bring him home safely, even if Aegis CEO and former Navy SEAL Jake Ryder has kept her out of the field for the last few years. Then Jake shows up in Colombia to help her, leaving Marley annoyed…and more than a little distracted by her alarmingly handsome boss.
As things between Marley and Jake heat up in the wilderness, they discover their rescue mission is filled with treachery. Now the domineering Jake has to rely on Marley for survival. But can she depend on him when their mission takes a shocking and deadly turn?
Fatal Pursuit is the pulse-pounding third book in Elisabeth Naughton's scorching Aegis series.
---
What do you think about this review?
Comments
No comments posted.

Registered users may leave comments.
Log in or register now!