"The perfect conclusion to this dark fantasy/steampunk trilogy!"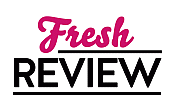 Reviewed by Debbie Wiley
Posted August 1, 2015

Fantasy Steampunk | Science Fiction
The fate of Britain is at stake as Gaios, an ancient demigod, is determined to destroy it no matter who or what stands in his way. The only hope is the Crown and Key Society, but the members are dealing with their own issues, most noticeably their leader's loss of his powers. Simon Archer, a gifted magician-scribe, is still unable to reach the aether after their last battle. His companion and alchemist, Kate Anstruther, is willing to do whatever she can to restore it. Will the Crown and Key Society be able to defend Britain in their weakened state?
THE CONQUERING DARK is the third book in the Crown &Key series and is best appreciated in the context of the series as a whole. Readers have become familiar with the main characters and their rather unusual camaraderie in the two prior books, THE SHADOW REVOLUTION and THE UNDYING LEGION. In THE CONQUERING DARK, all the pieces are coming together as the Crown and Key Society face their nastiest and toughest villains yet.
I love the relationship between the various members of the Crown and Key Society, but I have to admit that Charlotte, our young werewolf, is my favorite. Her willingness to defend her friends even at her own peril makes her heroic, but it is her loyalty and kind heart that have made me a fan. However, it was seeing Imogen come into her own that made me cheer out loud.
Clay and Susan Griffith put our heroes through the wringer in THE CONQUERING DARK, as the dangers they face are horrific. The battles are brutal, almost mind- numbingly so, and no one is safe. There are a couple scenes where I wanted to yell at Clay and Susan Griffith for torturing our heroes in such a manner! Such is the brilliance of Clay and Susan Griffith's character development that their characters have become like old friends and seeing them endure anguish and pain is almost unbearable.
THE CONQUERING DARK is the perfect conclusion to the Crown & Key trilogy, although I'm hoping we'll see more of these characters in future books. Clay and Susan Griffith have crafted an action packed, steampunk-laced dark fantasy filled with likable and memorable characters. I can't rave about the Crown & Key series enough!
SUMMARY
A thrilling new Victorian-era urban fantasy for fans of Kevin Hearne's Iron Druid Chronicles, the Showtime series Penny Dreadful, and the Sherlock Holmes movies featuring Robert Downey, Jr.
The Crown and Key Society face their most terrifying villain yet: Gaios, a deranged demigod with the power to destroy Britain.
To avenge a centuries-old betrayal, Gaios is hell-bent on summoning the elemental forces of the earth to level London and bury Britain. The Crown and Key Society, a secret league consisting of a magician, an alchemist, and a monster-hunter, is the realm's only hope—and to stop Gaios, they must gather their full strength and come together as a team, or the world will fall apart.
But Simon Archer, the Crown and Key's leader and the last living magician-scribe, has lost his powers. As Gaios searches for the Stone of Scone, which will give him destructive dominion over the land, monster-hunter Malcolm MacFarlane, alchemist extraordinaire Kate Anstruther, gadget geek Penny Carter, and Charlotte the werewolf scramble to reconnect Simon to his magic before the world as they know it is left forever in ruins.
---
What do you think about this review?
Comments
No comments posted.

Registered users may leave comments.
Log in or register now!