"An Edwardian tale of rekindling love in marriage."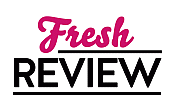 Reviewed by Audrey Lawrence
Posted August 1, 2015

It was just a kiss. That was all it was. A moment of frustration with Gabriel, and she shared a passionate kiss with the Earl of Ralston. It was just a momentary lapse; yet, an ill-fated moment seen by her beloved husband, the handsome Earl of Averford.
Then Gabriel left and stayed away for a long time. Left alone on the magnificent estate of Thornbrook Park, the beautiful Sophia, Countess of Averford, is determined to do her best to keep his beloved estate going. Surprised by her own newly discovered business sense, Sophia takes pleasure in managing the workload and discovering new opportunities for revenue. Yet, she also discovers just how much she loves and misses her husband.
Surprised by the news from her Aunt Agatha that Gabriel is back in London from Italy, Sophia decides to do the unexpected and goes to meet him. Will her plan to rekindle their love and her marriage succeed? Meanwhile, Gabriel has his own plans.
THE GREAT ESTATE is the third book in Sheri Browning's new Thornbrook series. Browning's fans are sure to appreciate this latest romance which features some of the previous characters in minor roles. Yet it reads very well as a stand-alone romance on its own.
Browning is an experienced writer who is very talented at pulling the reader into the Edwardian time period as she seamlessly embeds many of the attitudes and nuances of the times into the story line. Despite some predictability in the plot development, there are a number of amusing scenes in THE GREAT ESTATE as a result of Sophia and Gabriel's attempts to woo the other, but having differing intentions. Personally, I related more to Gabriel as he seemed more realistic in his interactions. I became a bit frustrated by Sophia's reactions at times, but still quite liked this story of re-establishing a relationship.
If you enjoy Edwardian stories like Downton Abbey, or just looking for a nice summer read, do check out THE GREAT ESTATE for journey back to that time.
SUMMARY
Pulled apart by past mistakes Sophia Thorne was young and inexperienced when she married the dashing Earl of Averford...and through dark and troubled times, their relationship nearly came to an end. Now she's determined to transform herself into the fiery, ardent lover she always wanted to be, giving them a second chance at love... before they're lost to each other forever.
Driven by a passion neither could deny It took nearly losing Sophia for Gabriel to realize he had allowed his love for his great estate to distract him from his beautiful wife. But that time is over. Despite all the obstacles standing in their way, Gabriel vows to teach Sophia what it is to truly love...and to be loved by a husband devoted heart and soul to her every desire.
---
What do you think about this review?
Comments
No comments posted.

Registered users may leave comments.
Log in or register now!