"sparkles, bewitching story of second chances at mystical maine summer cottage"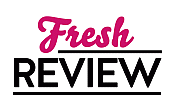 Reviewed by Patricia (Pat) Pascale
Posted July 29, 2015

Contemporary Women's Fiction | Fiction Women's Fiction
One rainy day after delivering their children to their ritzsy, Brooklyn pre-school, Happy Circle, Lottie and Rose read this ad on the school bulletin board:
HOPEWELL COTTAGE
LITTLE LOST ISLAND, MAINE
Old, pretty cottage to rent on a small island.
Springwater, blueberries, sea glass.
AUGUST.
Both dissatisfied with their lives, they decide to rent it but need two other housemates to afford the extravagant price. Actress Caroline Dester, hiding out from a recent Hollywood disgrace (she stood up at the Academy Awards when she thought her name was called...it was not her name!) answers the ad. As did elderly, crabby, gay, Beverly Fisher, who is suffering the loss of the love of his life, Sam Gorsch, and Possum, his beloved cat. Sam, a very rich, successful song writer, left his enormous fortune to Beverly when he died. He simply asked that Beverly become his music director and take care of his music and his vast wealth. All four are a little lost, yearning for a rebirth. Will they find new happiness on this enchanted island that does not even have Wi-Fi?
ENCHANTED AUGUST is a sparkling, delicious read from the first page to the last. I could almost taste the sweet blueberries, smell the flowers in the gardens at Hopewell Cottage, and shiver from diving into the cold, icy waters of beautiful, calming Maine. Their stories are warm and wonderful with some amusing twists and turns as the month passes too quickly. Time to return to reality!
I found the characters charming, funny and missed them all at the end of this soothing and uplifting book. Brenda Bowen writes delightfully of love, new beginnings and friendships, with a magical Maine setting that makes you want to head there as soon as possible. The beach clam bake was such an enjoyable event. I almost tasted those steamed lobsters dripping with butter. What a joyful read. I am a new and loyal fan that eagerly waits for Ms. Bowens' next offering.
SUMMARY
A sparkling summer debut of love and reawakening that transports the classic The Enchanted April to a picture-perfect island in Maine
It's a rainy summer in Park Slope, Brooklyn, when two unhappily married women, Lottie Wilkinson and Rose Arbuthnot, spot a tattered ad on their children's preschool bulletin board:
Hopewell Cottage
Little Lost Island, Maine.
Old pretty cottage to rent
Spring water, blueberries, sea glass.
August.
Neither can afford it, but they are smitten. To share expenses, they find two companions: Caroline Dester, the exquisite darling of the independent movie scene, and elderly Beverly Fisher, who is recovering from heartbreaking loss. Transformed by the refreshing summer breezes, steamed lobsters, and cocktail hours on the wrap-around porch, the unlikely quartet gradually begin to open up to one another, and ultimately rediscover their capacity to love and be loved.
With a cast of quirky and endearing characters set against the beauty of an idyllic New England summer, ENCHANTED AUGUST brilliantly updates a beloved classic and offers readers a universal fantasy: one glorious summer month away from it all.
---
What do you think about this review?
Comments
No comments posted.

Registered users may leave comments.
Log in or register now!