"ALL WOUND UP is dirty, funny and sensual all at the same time."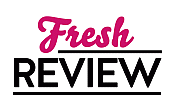 Reviewed by Annie Tegelan
Posted July 27, 2015

Romance Contemporary | Romance Erotica Sensual | Romance Sports
With ten books already in the Play-by-Play series, Jaci Burton is looking for another home run! Tucker Cassidy is a pitcher who has a strong sense of self. So when his crazy drunk girlfriend tries to push him into living with her, Tucker lets her down easy and tells her he's not ready for that commitment. As she grows angry, she lashes out in the only way she knows how and that's a knee to the groin. Tucker hits the ground hard and is then helped by Dr. Aubry Ross, who just so happens to be the daughter of the man who owns his team.
The smart and savvy doctor impresses him, but when Tucker tries to put the moves on her, Aubry politely explains she's too busy for dating and she has to keep her mind focused on her career. I really liked Aubry's character. She's smart, deliberate and doesn't allow others to cloud her judgment. Even when her friends are telling her to take her chances with the hot pitcher, Aubry lives by her own rules. I found it annoying that her friends and Tucker were trying to push her onto him after they'd only met once -- and those were always in a professional capacity. Aubry keeping her foot down in the beginning made me really enjoy this book more, especially when dealing with a guy like Tucker.
Burton explores more of the Cassidy clan in this book. Readers get a deeper sense of their brotherhood and camaraderie, which is always fun to read. I am looking forward to the rest of the books, but I'm worried that since all of them seem to be so confident in their sexuality, will they all read the same on the page? With Tucker's character, I missed that certain something that made Burton's other characters appear sweet and softer than the typical jock persona so I wonder how Burton will approach that since they are all related.
ALL WOUND UP is dirty, funny and sensual all at the same time. So it's really no surprise why Burton's Play-by-Play series remains as one of my favorites in the genre.
SUMMARY
In the latest Play-by-Play novel from the New York Times bestselling author of Quarterback Draw, a sexy baseball player is done striking out...
Tucker Cassidy is going through a slump—both with his curveball and in his dating life. After having a painful altercation involving his ex-girlfriend's knee, the professional baseball player is convinced things couldn't get worse…until a gorgeous doctor comes to the rescue at his most embarrassing moment. As the daughter of the owner of the St. Louis Rivers major league baseball team, Dr. Aubry Ross has been around jocks all her life. She knows the ins and outs of all their games, and she isn't interested in playing. When Tucker repeatedly lands in the hospital where she's working, Aubry starts to think he's getting injured just to see her. Tucker is both funny and sexy, and Aubry is pleasantly surprised to discover he actually respects her job. But when her father disapproves of their relationship, will Tucker let threats of a trade get in the way of a game-changing love?
---
What do you think about this review?
Comments
No comments posted.

Registered users may leave comments.
Log in or register now!