"Harper Lee Shows Us Another Side of Maycomb"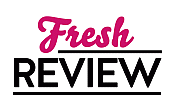 Reviewed by Debbie Wiley
Posted July 17, 2015

Historical | Literature and Fiction
Harper Lee's TO KILL A MOCKINGBIRD is one of the most cherished novels of our time. The release of a prior draft, dubbed by some as a sequel, ignited the literary world and has sparked numerous controversies, making GO SET A WATCHMAN one of those novels you must read for yourself—and one that is very hard to review, depending on which particular perspective the reader takes on the various controversies.
Almost twenty years have passed since the events in TO KILL A MOCKINGBIRD. Jean Louise "Scout" Finch is returning home from New York to Maycomb. Her father, Atticus, has aged, but in Jean Louise's eyes he is still the heroic figure she loved and idolized as a child. Unfortunately, Maycomb has changed and Jean Louise is about to see all of her childhood views and memories in a whole different light. GO SET A WATCHMAN weaves back and forth between past and present as Harper Lee incorporates Jean Louise's memories into the storyline.
Harper Lee's character development is superb, even if the characters are not as we envision them from TO KILL A MOCKINGBIRD. Jean Louise's idealism and refusal to follow the conventions of the day shine through the pages, as we see a young woman living on the cusp of huge societal changes. The town of Maycomb is practically a character itself, as Harper Lee makes the town and the weight of its collective beliefs come to life.
While Jean Louise was the narrator for TO KILL A MOCKINGBIRD, Atticus was the true hero of that tale and that is part of what makes GO SET A WATCHMAN such a difficult tale to read for many. Atticus is no longer the perfect hero, the man willing to sit outside a jail all night to ensure justice is handled legally and appropriately. Instead, Atticus has caved into the Southern fears of his time and Jean Louise is angered and bitterly disillusioned by this. Harper Lee pulls the reader into Jean Louise's anger as I wanted to yell at Atticus right along with her. However, for me the most disheartening scene in GO SET A WATCHMAN was one with Calpurnia as that scene encapsulates the vast changes in Maycomb more so than any other.
GO SET A WATCHMAN is a perfect fit for a book club, as the various controversies and perspectives are sure to generate plenty of discussion. I also think GO SET A WATCHMAN would be a great example for a writing class or workshop, as it shows the contrast of how a good writer can take a rough draft of a good book and turn it into a modern classic. GO SET A WATCHMAN is not an easy read due to the topics, but it is definitely one worth reading and discussing as these issues are all too present in today's news.
SUMMARY
An historic literary event: the publication of a newly discovered novel, the earliest known work from Harper Lee, the beloved, bestselling author of the Pulitzer Prize-winning classic, To Kill a Mockingbird.
Originally written in the mid-1950s, Go Set a Watchman was the novel Harper Lee first submitted to her publishers before To Kill a Mockingbird. Assumed to have been lost, the manuscript was discovered in late 2014.
Go Set a Watchman features many of the characters from To Kill a Mockingbird some twenty years later. Returning home to Maycomb to visit her father, Jean Louise Finch—Scout—struggles with issues both personal and political, involving Atticus, society, and the small Alabama town that shaped her.
Exploring how the characters from To Kill a Mockingbird are adjusting to the turbulent events transforming mid-1950s America, Go Set a Watchman casts a fascinating new light on Harper Lee's enduring classic. Moving, funny and compelling, it stands as a magnificent novel in its own right.
---
What do you think about this review?
Comments
No comments posted.

Registered users may leave comments.
Log in or register now!