"Return to Rainshadow Island for another thrilling futuristic adventure!"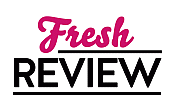 Reviewed by Tanzey Cutter
Posted July 16, 2015

Paranormal Romance | Romance Suspense | Romance Paranormal
Ella Morgan must keep her special talent a secret -- she's a Siren of Old World mythological legend with the ability to control waves of music, detect Alien music and sing men to their deaths. Knowledge of her talent could destroy her career as a dream counselor working in the Old Quarter.
When Lorelei, a dust bunny client, leads Ella into the tunnels of the Underworld to retrieve two Alien relics, Ella meets Rafe Coppersmith, a consultant for the FBPI and Guild task force. Rafe is impressed with Ella's music talent, not fully realizing the extent of her unique gift. There's a strong mutual attraction, but Rafe never follows up with Ella after returning from the Underworld.
Three months later, Rafe suddenly appears in Ella's new office, offering her a job. Annoyed at such a long silence from him, Ella isn't very interested. Convincing her will be hard, but Rafe finally prevails. Coppersmith has a contract with the Preserve Foundation of Rainshadow Island in the Amber Sea to explore a recently revealed portion of the Underworld on the island. However, they are unable to chart the sector and claim the mining rights until they clear the area of the singing dinosaurs that lure workers to their deaths. Ella is intrigued to use her talent for this purpose, but there are other things to consider, such as warnings from the Do Not Disturb movement to leave the Underground alone.
Of course, the more time Rafe and Ella spend together, the hotter their sensual attraction becomes, culminating into something neither of them expected. Will they be able to keep the bad guys at bay long enough to eliminate the dinosaur threat? And will they then explore further a more intense physical relationship?
Jayne Castle's suspenseful SIREN'S CALL is another splendidly witty futuristic romance set on the mythical island of Rainshadow. As always, her appealing characters and exciting plot are developed with an expertise fans have come to expect from this talented author, who also pens novels as Jayne Ann Krentz and Amanda Quick. This wonderful reading experience will keep readers coming back for more.
SUMMARY
In the mysterious world of Harmony, there are places filled with unexplored marvels. But Rainshadow Island isn't about to give up its secrets…
In the alien catacombs of Rainshadow, there are creatures whose compelling songs lure the unwary to their death. That's why Rafe Coppersmith, hired to clear out the catacombs for exploration, needs a music talent. He's knows the perfect one, but she probably doesn't want anything do with him...
Ella Morgan had once fallen hard and fast for Rafe, but then he disappeared for months…and he's not about to tell her why. Ella, too, has secrets that only her dust bunny knows. She's not just a music talent, she's a Siren: a paranormal singer capable of singing men to sleep—or to their deaths.
But once on Rainshadow, Rafe and Ella will learn that surrendering to passion doesn't come without risks—and fighting fire with fire only adds to the flame…
---
What do you think about this review?
Comments
No comments posted.

Registered users may leave comments.
Log in or register now!