"THE BOURBON KINGS is a promising start to the series!"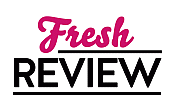 Reviewed by Annie Tegelan
Posted July 12, 2015

The queen of Paranormal Romance returns to writing Contemporary Romance and it seems that J.R. Ward succeeds in every genre she attempts. Not your average Contemporary Romance, THE BOURBON KINGS is rife with scandal, forbidden love and twists and turns no one will see coming!
Following the lives of the Bradford family who are the kings when it comes to making bourbon, there are four siblings who have been subjected to their father's abuse as children. With their mother's health deteriorating, they go off to live their own lives coming back together when strange things begin to happen in their family home. Ward has multiple points of views in this book, coming primarily from Lane and Lizzie, the head gardener and heroine of the story.
Lane, the prodigal son of the bourbon dynasty and Lizzie have a past that haunts them. Having not seen Lane for years after their affair together and him announcing that he was going to be married to another woman, Lizzie doesn't want anything to do with Lane when he returns to Easterly. Despite the fact that Lane is a very determined man, as the story unfolds it's clear that having Lizzie won't be as easy as it seems.
Ward's writing in this book is absolutely spectacular. While I didn't love the characters at first, they grew on me. This is because Ward doesn't write innately good characters right off the bat. She introduces them in sketchy situations, some that are actually bathed in bad light as is the case with Lane's sister, Gin. But as the story progresses, something changes and you begin to root for the characters despite their faults. The complications that arise throw these characters into a tailspin and the solution isn't clean cut or easy.
If you're familiar with Anna Godberson's Luxe series, THE BOURBON KINGS follows the same vein just without the historical setting. There are beautiful, rich people and appearances to be kept. There are dark secrets and scandalous hookups. And nothing seems to be what it is in Easterly any longer. If you're up for a wild ride, then this is a series you don't want to miss out on! THE BOURBON KINGS is a promising start to the series!
SUMMARY
The #1 New York Times bestselling author of the Black Dagger Brotherhood delivers the first novel in an enthralling new series set amid the shifting dynamics of a Southern family defined by wealth and privilege—and compromised by secrets, deceit, and scandal....
For generations, the Bradford family has worn the mantle of kings of the bourbon capital of the world. Their sustained wealth has afforded them prestige and privilege—as well as a hard-won division of class on their sprawling estate, Easterly. Upstairs, a dynasty that by all appearances plays by the rules of good fortune and good taste. Downstairs, the staff who work tirelessly to maintain the impeccable Bradford facade. And never the twain shall meet.
For Lizzie King, Easterly's head gardener, crossing that divide nearly ruined her life. Falling in love with Tulane, the prodigal son of the bourbon dynasty, was nothing that she intended or wanted—and their bitter breakup only served to prove her instincts were right. Now, after two years of staying away, Tulane is finally coming home again, and he is bringing the past with him. No one will be left unmarked: not Tulane's beautiful and ruthless wife; not his older brother, whose bitterness and bad blood know no bounds; and especially not the ironfisted Bradford patriarch, a man with few morals, fewer scruples, and many, many terrible secrets.
As family tensions—professional and intimately private—ignite, Easterly and all its inhabitants are thrown into the grips of an irrevocable transformation, and only the cunning will survive.
---
What do you think about this review?
Comments
No comments posted.

Registered users may leave comments.
Log in or register now!