"Trevor's life is good, too good and it's all about to come to a screeching halt"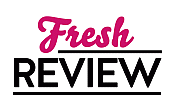 Reviewed by Shellie Surles
Posted June 14, 2015

Trevor Mann is an attorney and a rare one, he's honest. So honest it cost him his job. But now he has gotten his life back together and is doing well and completely in love with Claire, a reporter. So when Claire receives a phone call and has to leave he thinks nothing of it knowing she is chasing a story. But when he finds out she has been murdered his life changes and he must discover the truth.
Was her murder a robbery as the police say or something much worse? As he follows the leads Claire was working on he discovers a secret that many would kill for if it's really true. As time runs out twists and turns lead to an ending that will keep you turning pages to the very end.
Howard Roughan co-wrote TRUTH OR DIE with James Patterson. This is a method James Patterson has used over and over to introduce us to new authors that he takes under his wing. James Patterson sells books like crazy, if you put his name on it people will read it. I love that he does this and gives readers a chance to read many different authors written in his fast paced style.
TRUTH OR DIE is another one of those books. You pick it up and you will keep reading till you're done. TRUTH OR DIE has a very interesting story line that you will thoroughly enjoy. James Patterson and Howard Roughan make a great team and TRUTH OR DIE doesn't disappoint.
SUMMARY
The truth will set you free—if it doesn't kill you first.
After a serious professional stumble, attorney Trevor Mann may have finally hit his stride. He's found happiness with his girlfriend Claire Parker, a beautiful, ambitious journalist always on the hunt for a scoop. But when Claire's newest story leads to a violent confrontation, Trevor's newly peaceful life is shattered as he tries to find out why.
Chasing Claire's leads, Trevor unearths evidence of a shocking secret that—if it actually exists—every government and terrorist organization around the world would do anything to possess. Suddenly it's up to Trevor, along with a teenage genius who gives new meaning to the phrase "too smart for his own good," to make sure that secret doesn't fall into the wrong hands. But Trevor is about to discover that good and evil can look a lot alike, and nothing is ever black and white: not even the truth.
---
What do you think about this review?
Comments
No comments posted.

Registered users may leave comments.
Log in or register now!