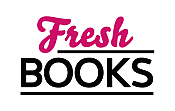 Summer Reads are HOT in July!
"Some sex, not many drugs, but a whole lot of rock & roll!"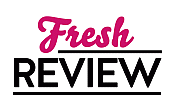 Reviewed by Monique Daoust
Posted May 31, 2015

Dennis Dunaway and Vince Furnier, who later on had his name legally changed to Alice Cooper, met in High School art class and quickly became fast friends. They bonded over common passions for Surrealism, music and a penchant for outrageousness. Dennis, an unassuming and quiet fellow, thrived on Vince's wit and gift of the gab. They formed a band in 1964 and most surprising, all surviving members remain friends to this day. I shall refer to Mr. Dunaway as the sole author because as he himself points out, Chris Hodenfield, a writer for Rolling Stone Magazine at the time, had followed the band on tour in the 70s to do a feature, and was asked by Mr. Dunaway to "polish [the] manuscript".
SNAKES! GUILLOTINES! ELECTRIC CHAIRS!: My Adventures in The Alice Cooper Group is a rather unusual rock biography in that it focuses on the music rather than groupies, drugs, parties, and acrimony and bitterness that is often the fare of rock star biographies. Mr. Dunaway, whose distinctive bass sound was an intrinsic part of the distinctive sound that made The Alice Cooper Group successful, but most importantly he was also the brain behind the spectacular and gory theatrical shows, as well as the extravagant clothing that made the band both famous and infamous.
I found most interesting that The Alice Cooper Group not only stood out visually, but the story of the band members resembles no other group's either. Dennis and Vince were long distance runners, both came from backgrounds with close family ties, but Dennis had a vision which only a front man with Vince's gifts could pull off. Their style which became known as Shock Rock was really created by the boys next door with a taste for the absurd: imagine the Marx Brothers putting on a rock concert and there you have it.
Mr. Dunaway is a very engaging and humble narrator as he takes us through the vibrant music scene of the 60s and 70s, and the huge success that was the revolutionary Alice Cooper Group. SNAKES! GUILLOTINES! ELECTRIC CHAIRS! is the story of a teenage boy in awe of his luck at being able to do what he loves and meeting la crème de la crème of the era's entertainment industry. But my favourite part of SNAKES! GUILLOTINES! ELECTRIC CHAIRS! is the riveting and in-depth look at the whole creative process of writing music, producing a record, and then literally getting the show on the road through the eyes of a gifted and generous musician; it felt as if I was transported in time and being a witness to musical history.
SNAKES! GUILLOTINES! ELECTRIC CHAIRS! is a book I would definitely recommend to anyone who has an interest in rock music, even people who might never have heard of The Alice Cooper Group. It is not a titillating book, but rather a very well written, honest and fascinating account of a band's story by a true artist who has his head screwed on right and knows his priorities.
SUMMARY
As the Rock & Roll Hall of Fame says: "Before the world heard of KISS, the New York Dolls, Marilyn Manson or Ozzy Osbourne, there was Alice Cooper, the original shock-rock band."
When Alice Cooper became the stuff of legend in the early '70s, their shows were monuments of fun and invention. Riding on a string of hits like "I'm 18" and "School's Out," they became America's highest-grossing act, producing four platinum albums and hitting number one on the U.S. and U.K. charts with Billion Dollar Babies in 1973. Their utterly original performance style and look, known as Shock Rock, was swiftly copied by countless bands. Dennis Dunaway, the bassist and co-songwriter for the band, tells a story just as over-the-top crazy as their (in)famous shows.
As teenagers in Phoenix, Dennis Dunaway and lead singer Vince Furnier, who would later change his name to Alice Cooper, formed a hard-knuckles band that played prisons, cowboy bars and teen clubs. Their journey took them from Hollywood to the ferocious Detroit music scene, along the way adding new dimensions of rock theater. From struggling for recognition to topping the charts, the Alice Cooper group was entertaining, outrageous, and one-of-a-kind.
Snakes! Guillotines! Electric Chairs! is the riveting account of the band's creation in the '60s, strange glory in the '70s, and the legendary characters they met along the way.
---
What do you think about this review?
Comments
No comments posted.

Registered users may leave comments.
Log in or register now!