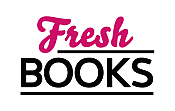 Finish off the year with great December reads
"Lyrical and realistic, witty and poignant: a superior rock star romance!"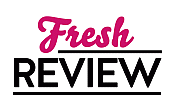 Reviewed by Monique Daoust
Posted May 25, 2015

On a hot summer night in San Antonio Texas, Cleo Compton is going to a local club, Slammers, with her best friend Addie. Cleo hopes to get her college teaching job back, which she left when she ran off with a rock musician. Cleo swears she's done with musicians; her recent boyfriend is a suitable, dull normal. Julian Wheaton, Addie's brother, is also at Slammers, he's a former rock star, now owner of a recording studio. He's totally Cleo's type, but she will not succumb, she'll stay away from trouble, no more rock musicians; she knows she needs to grow up. However, things seldom turn out the way we want them to: Cleo is now jobless, on the verge of getting evicted, and Julian blurts out that she can move in the flat in his studio where she can work temporarily as a studio manager. And the rest, dear readers is history. COLOR ME CRAZY is absolutely spectacular! The premise is brilliant: Julian has synesthesia, a condition I did not know about; mostly he perceives sounds as colours, which suits Ms. Pavliska's gloriously lyrical and descriptive prose. COLOR ME CRAZY is magnificently written, very witty, the dialogues sound entirely genuine, and the banter between siblings Julian and Addie feels very authentic. I love the characters, who are all well- defined, and while Julian and Cleo in some ways seem at the opposite ends of the spectrum, they have a lot in common. When Julian's synesthesia gets too much, he simply loses it and it almost killed him but Cleo has an unusual influence on him. Julian is a charmer, but he has a dark side he knows how to hide. Cleo is vivacious, a bohemian at heart, who is desperately trying to conform because her true self has brought her nothing but heartache. Cleo and Julian do not want to like each other, but they can't help their connection that is more than skin deep. The first chapters of COLOR ME CRAZY are so hilarious, I would advise against reading them in public; I laughed out loud very, very often. But then things get serious as Julian reveals more of his dark past, and where Ms. Pavliska shows her true colors at character development, which is stellar. There are some plot twists I definitely did not expect, however there is one turn of event I could have done without, as I found it a tad too predictable, but I will let it go because everything else is so amazing. I adored COLOR ME CRAZY from the first page; it's hard to believe the book is Carol Pavliska's debut novel because it is so polished. COLOR ME CRAZY is a full sensory experience: I felt immersed in colors, sounds, feelings, emotions. I was reminded of Boris Vian's Indigo Mood, not for the quirkiness of the story, but for the freshness, the inventiveness, and the stunning writing. I totally, completely, absolutely, without a doubt recommend COLOR ME CRAZY! An extraordinary debut novel by a tremendously gifted author!
SUMMARY
Never fall for a rockstar...
Julian Wheaton views the world through a kaleidoscope of synesthesia, seeing the colors of every sound he hears. His life as an iconic rock guitarist was a stressful psychedelic trip that nearly destroyed him. Now he's abandoned the rock 'n' roll lifestyle for the peaceful sanctity of his recording studio, but when fiery Cleo Compton comes to work for him, she brings chaos with her.
Cleo Compton has had her flings with rockstars - and it's left her wary and bruised. Julian may have those sexy bedroom eyes and drool-worthy tattoos, but Cleo is determined to keep things strictly professional - until Julian turns out to be every dream she's ever chased. When he risks it all to hit the road with a band again, Cleo fears he'll return as the one thing she can no longer abide - a rockstar.
---
What do you think about this review?
Comments
No comments posted.

Registered users may leave comments.
Log in or register now!