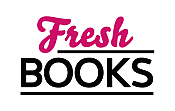 Summer Reads are HOT in July!
"A mail order bride ad finds aliens as husbands"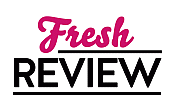 Reviewed by Debbie Wiley
Posted May 7, 2015

Seventy-three year old Rosie Conlon loves playing pranks on her friends at the Catholic Ladies' Home, but this time her prank leads to a very unexpected twist. Rosie submits their names to a mail order bride ad, never realizing that the "distant locations" mentioned in the ad meant outer space! Six women disappear one day- only to reappear three years later. Even stranger, the elderly women are now young again and pregnant!
David Saperstein introduces readers to a whole host of quirky and fun characters in SNATCHED. After we meet most characters, we are given a quick glimpse into their backstory. At first, this was a little disconcerting as it pulled me out of the flow of the story but gradually I adjusted and looked forward to learning the history of each character.
SNATCHED is a zany, outrageous and heartwarming story about love, life, and second chances. Readers who enjoyed David Saperstein's Cocoon will appreciate SNATCHED. If you haven't read David Saperstein before, give SNATCHED a try as his blend of sci fi, aliens, and heart-tugging stories is unique and well worth reading.
Learn more about Snatched
SUMMARY
From the New York Times bestselling author of Cocoon (which was made into an Academy Award–winning movie) comes a sci- fi adventure about family, love, and, in a universe teeming with life, deciding who and what are the aliens.
Six single, semi-retired, "older" women are inseparable friends. But their lives start to go haywire when mischievous Rosie submits her friends' names to an ad soliciting "Mail Order Brides for Farmers & Miners—Distant Locations." A few weeks later, as the six women are driving along a lonely beach road, their vehicle suddenly begins to shake, the sky grows dark, an eerie light envelops the van, and ZAP—it's gone!
Exactly three years later, the van reappears on the same road. But this time, the women appear to be thirty years younger —and they're all pregnant!
The "distant locations" advertised were, in fact, elsewhere in our galaxy. A process, required for deep space travel, has somehow reversed their aging. They are happy with their new lives. However, a universal law requires that babies of "mixed-mating" be born on the mother's home planet, forcing their return. But as they re-adapt to life on earth, surprises and problems arise as they're faced with a media circus, doctors, nurses, police, priests, and nuns, not to mention their new humanoid mates.
In Saperstein's wacky, comedic-drama tradition that's out of this world, Snatched builds to an exciting, uplifting climax that celebrates life, love, and the universal condition known as family.
---
What do you think about this review?
Comments
No comments posted.

Registered users may leave comments.
Log in or register now!