"There are some serious life change in store for a member of the women's murder club"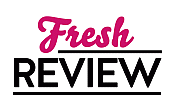 Reviewed by Shellie Surles
Posted May 2, 2015

Detective Lindsey Boxer is loving her life. Her husband is wonderful, sexy and a great father. Her daughter is beautiful and doing well and it's one of her best friends' birthday. Claire is another year older and the girls, Lindsey, Cindy, Yuki and Claire gather to celebrate. Just as the party gets started Lindsey gets a call out for a murder and as Claire points out it is the third year in a row that a murder has occurred on her birthday.
If only Lindsey could investigate, but she has been put on a case to try and catch thieves and killers that dress and act like police officers.
While Lindsey tries to solve a case that has the whole department looking like criminals, her husband looks into the case and Yuki shocks all with a declaration that she is leaving the District Attorney's office and suing the police department.
Lives are thrown into turmoil as all the members of the Women's Murder Club try hard to do the right thing.
Patterson and Paetro produce another hit with 14TH DEADLY SIN. The women in this series are strong, intelligent and soft at just the right times. You feel as if they are part of your family and love catching up with them each time a book is released. Each book can be read as a standalone but you'll want to read all fourteen of them, you'll find you have a new group of friends. Each story line is full of mystery, intrigue and a well written who done it. 14TH DEADLY SIN is not a book to be missed.
SUMMARY
With a beautiful baby daughter and a devoted husband, Detective Lindsay Boxer can safely say that her life has never been better. In fact (for a change), things seem to be going well for all the members of the Women's Murder Club as they gather to celebrate San Francisco Medical Examiner Claire Washburn's birthday. But the party is cut short when Lindsay is called to a gruesome crime scene, where a woman has been murdered in broad daylight.
As Lindsay investigates, shocking video footage of another crime surfaces. A video so horrific that it shakes the city to its core. Their faces obscured by masks, the cold- blooded criminals on the tape could be anyone-and now all of Lindsay's co-workers are suspects. As a rash of violence sweeps through San Francisco, and public fear and anger grow, Lindsay and her friends must risk their lives in the name of justice-before it's too late.
---
What do you think about this review?
Comments
No comments posted.

Registered users may leave comments.
Log in or register now!