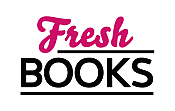 Let your reading bloom in May
"A gritty, realistic, and superbly written love story"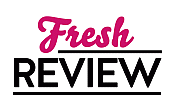 Reviewed by Monique Daoust
Posted April 27, 2015

Abigail Vautille is yet again forced to pick up her father at a gambling hell; they are suffocating under his debts, but this time, it's even worse: he lost more money than they would ever be able to repay and to Inspector Michael Strickland, no less. Abigail has suffered disabling injuries at the hands a villain, she is unable to work, and with no money left, there is only one way to keep her little sister from going hungry and to keep a roof over their head. Michael Strickland is a known rake and when Abigail, desperate, offers him her body for two weeks to repay her father's debts, Michael accepts. However during that time, a murderer has escaped the police and he is seeking revenge against Michael and Abigail.
BEAUTY AND THE RAKE is the third instalment in the superb Rookery Rogues series, and while the story has ties to the previous books as it focuses on Abigail and Michael, and Ms. Monroe provides sufficient background. Abigail, although extremely fair of face, is far from being physically perfect, while Michael is devastatingly handsome, and it is one of the reasons that make the story so compelling. Michael has money, Abigail is extremely poor but her principles are strong, whereas Michael toes the line between right and wrong: he drinks too much, he gambles, and does not take his police work that seriously. However dire her circumstances, Abigail remains the strong, feisty girl she has always been even though she is horrified at what she must now do to survive; there is no other way, but she will not be pushed around by Michael. Michael, who used to live most hedonistically, comes to admire Abigail's survivor's spirit and his attitude towards her changes, his respects for her grows into more.
Ms. Monroe gives the classic fairy tale a very personal twist with characters that are incredibly complex, yet not perfect; nothing is ever black or white in BEAUTY AND THE RAKE. The author doesn't make excuses for her characters: it is how they are, and Ms. Monroe doesn't shy away from realities that might offend our modern sensibilities. Abigail's story is poignant, but BEAUTY AND THE RAKE is not melodramatic in the least; it's easy to relate to Abigail and her desperate situation. In the beginning, Michael appears and acts like your typical rogue, but as events happen and he comes to know Abigail better, he realises where he had erred in the past.
Ms. Monroe's extensive research and accuracy of detail takes the reader right back to 1832, among the middle working class and the lowest of the low, those "creatures of malcontent", which I find refreshing because it gives us a good look at how real people lived in the Regency era. The characters are very nuanced, there is a fabulous suspense where a few surprising twists occur, and there is of course a fabulous love story with some very sexy bits. Erica Monroe demonstrates yet again her superb writing abilities, her profound understanding of human nature, and gives us a wonderful historical romance that is wonderfully different from anything out there!
SUMMARY
Once, she was beautiful... Abigail Vautille dreamed of escaping the Whitechapel rookery and starting a new life, until one tragic night left her scarred and penniless. To save her family from debtor's prison, she strikes a deal with the rogue who owns her father's gambling vowels--if he excuses the debt, for two weeks, she'll give him her body, but not her heart.
Once he was charming... Inspector Michael Strickland of the Metropolitan Police has always had a way with women. Success comes easily to him, and he glides through life on his good looks and family name. But Abigail lights a passion within him he never knew existed. He sees the beauty within her, not the beast she believes herself to be.
Together, their love is beyond a fairy tale. After a dangerous figure from Abigail's past resurfaces vowing vengeance, things take a sinister turn. But Michael will stop at nothing to keep the woman he loves safe. When the stakes are high and the scars are more than skin deep, passion might be the key to a happily ever after.
---
What do you think about this review?
Comments
No comments posted.

Registered users may leave comments.
Log in or register now!