"Can a grieving Detective and a traumatised Doctor uncover a killer and find love together?"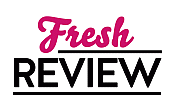 Reviewed by Linda Green
Posted April 27, 2015

Dr. Hannah Baker is doing her best to rebuild her self- confidence after a horrific explosion blew her life to pieces. With physical and emotional scars, Hannah has closed that chapter on her former life working for Chemcare Industries, and has embraced her new career teaching chemistry at a local college. Hannah has convinced herself that she doesn't need love, especially since her former fiance had taken one look at her injuries and abandoned her. But sometimes what you truly need is thrust into your life when you least expect it.
Detective Owen Randall is investigating a series of murders involving some strange combination of chemicals. Needing expert advice he finds himself speaking to Hannah. Instantly attracted to her, Owen finds himself struggling with his feelings. Having lost his partner six months ago, Owen is still grappling with guilt over the loss of his best friend. But as Hannah and Owen delve deeper into the investigation, their intense connection cannot be denied. But when it becomes apparent that the murders are connected in some way to Hannah's former employers, things become a lot more dangerous for both of them. And as Hannah's life is threatened again, is Owen destined to lose another person that he loves?
KILLER EXPOSURE by Lara Lacombe is a gripping, exciting, and dangerous tale that kept me on the edge of my seat to the very end. The characters are engaging and likeable, and the story flowed effortlessly from beginning to end. I enjoyed the sexual tension that was oozing between Owen and Hannah, and the atmosphere between them was described perfectly. KILLER EXPOSURE by Lara Lacombe is a perfect short read and I highly recommend it.
SUMMARY
Toxic chemicals and instant chemistry in this tale of murder, medicine and combustible attraction!
One minute Hannah Baker is a quiet science professor. The next, a possible murder suspect. Six victims, one per week, all poisoned with the same exotic chemical Hannah once worked with. Now she's wanted by Houston detective Owen Randall—but is it to enlist her help, or arrest her? Owen knows the prim Hannah is hiding something, but he isn't sure she's a killer. Especially after some unfortunate incidents. Is she the next victim of the chemical killer? Torn between duty and his growing feelings, Owen only knows he has less than a week to save her.
---
What do you think about this review?
Comments
No comments posted.

Registered users may leave comments.
Log in or register now!