"Very sexy with complex and captivating characters!"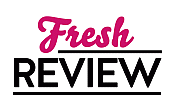 Reviewed by Miranda Owen
Posted April 14, 2015

Romance Contemporary | Romance Paranormal
BIG BAD BILLIONAIRE is Book one in Saranna DeWylde's Woolven Secret series. BIG BAD BILLIONAIRE has so many of my favorite types of romance -- conventional contemporary, gothic, and paranormal. BIG BAD BILLIONAIRE has werewolves, scary rather than sparkly vampires, with a little corporate espionage thrown in. The story also starts out with the hero and heroine antagonistic toward each other.
Randi Rutger is determined to avenge her dead father. She believes billionaire Blake Woolven either killed her father or had a hand in it. In the first few pages of BIG BAD BILLIONAIRE, Blake seems like an arrogant and unsympathetic character. However, after reading a little further, it appears that he was being deliberately abrasive to try and push Randi away. That lasts for about five seconds before he realizes that she is his fated mate and he can't distance himself from her. Over the course of BIG BAD BILLIONAIRE, Blake grows on me because of how he treats Randi. Not only does he respect Randi's strength, but he is able to be tender when she needs it as well as the sexy, dominant alpha at times. There is a wonderful mutual respect that becomes a part of their relationship -- although her respect and understanding is slower in giving to Blake. Trust is something Randi struggles with in her relationship with Blake and the resolution is satisfying and makes sense for the characters. I like that BIG BAD BILLIONAIRE is told from both POVs.
In the middle of all the fast-paced action and intrigue, Saranna DeWylde does a great job of slowing things down and creating beautiful little intimate moments between Randi and Blake, using vivid and beautiful imagery. The storyline involving the quest to find out who harmed Randi's father adds a lot of extra excitement and interesting plot twists to BIG BAD BILLIONAIRE without obscuring the love story. I'm intrigued by the fascinating characters created by Saranna DeWylde and her spin on vampires.
BIG BAD BILLIONAIRE is super sexy with complex and captivating characters. Blake's brothers and uncle are all characters who I'd like to learn more about -- especially Warner. I can't wait to read the next installment in this Woolven Secret series to find out what happens next!
SUMMARY
Blake Woolven is the bad boy CEO of Woolven Industries, but he's badder than the luscious, BBW Randi Rutger would've guessed. After Woolven took down her father's company and devoured it like a shaking rabbit, she's determined to get close to him and make all the Woolvens pay for destroying her father.
Blake knows Randi's agenda, but the wolf inside him will do anything to have her. Even expose the Woolven family secret. When Randi sees Blake and his brothers shed their skins beneath the moon, she's terrified. But it's just what she needed to bring him low-that and the silver nitrate plasma gun her father designed. With her loyalties torn, Randi must choose between avenging her father and the big bad wolf who clawed his way into her heart.
Excerpt
Blake Woolven, notorious bad boy billionaire, was currently living up to his reputation by fucking Marchessa de la Luna in his penthouse office suite.

She wasn't his mate by any means, but she'd do.

They had to keep their human skins, since it was the full light of day in the middle of the city. He couldn't risk exposure, but he could definitely risk burying his cock in her tight little sheath.

"Are you going to stare at it or fuck it, Big Bad?" the she-wolf growled.

Mmm. It gave him a perverse kind of pleasure when she called him that. Made him think about running her down like prey and devouring her in the best of ways until she screamed his name—howling—while she came.

"I don't know." He slipped his hand down her black lace covered ass and gave it a swat. "Are you playing Little Red?"

"That sanctimonious little fool?" she drawled, deep and throaty. "Not a chance. I'm the hunter." She growled low in her throat.

And indeed, she was the hunter. She was a predator, just like him. In fact, part of the thrill of mounting the evil little she-demon was that they were currently at war with the de la Lunas. This had crossed from the forbidden into madness some time ago, but he couldn't resist.

He filled his palms with both taut globes. "Oh really? So you think you're going to gut me?"

"I'll eat your heart out, Blake," she promised, her voice low and close to the Change.

There was little chance of that. Blake Woolven wouldn't settle for just any gold digging, social climbing, delectable-assed she-wolf. No, he wouldn't take any but his intended mate. Being the heir, he had that privilege. It was up to the lessers, the betas, to mate for social standing, pack order, resources…

He was Alpha. He made his own rules.

Blake tangled his hand in her long, blond hair and tugged it back so she arched up off his desk, all spread out for him and wanting. Yeah, I'll do her just like this.

The intercom buzzed. "Your one o'clock is here."

He snarled, "Cancel."

The elder wolf on the line sighed. "You asked me to remind you, sir. It's Randi Rutger."

He snarled again, the Change coming over his features as he fought to keep his animal at bay. "Give me five."

"Yes, sir."

"You're really going to fuck me in five minutes?" Marchessa turned her head to look at him, green eyes flashing like St. Elmo's Fire.

As much as he'd be sorry to miss out on Marchessa's charms, Ms. Rutger held priority as she was currently trying to sabotage his company. "No. You're going to put on your clothes, and you're going to leave."

"Are you kidding me?" She bared her teeth.

"Do I look like I'm kidding? I have important pack business." He straightened, pulling the cool veneer of propriety down over his wolf, locking it down inside of him. It snarled at the cage, rammed at the bars, but Blake knew he couldn't indulge the beast at the moment.

"You're an asshole." She stuffed her feet into her shoes.

"That's what they say." He arched a brow. What happened to eating my heart? Blake rather imagined asking her the question wouldn't go over well, but it could be fun to watch.

The door was flung open just as Marchessa was leaving, almost knocking the pretty she-wolf in the head.

"Excuse me," a voice said.

"There's no excuse for you, I'm sure." The she-wolf looked the other female up and down, then lifted her nose in the air, scenting. "That's what I thought."

His one o'clock, Miss Randi Rutger, narrowed her eyes right back. "Same to you."

Randi Rutger obviously had no idea what Marchessa was doing, smelling her to see just what kind of creature she was—finding her human and therefore lacking. But Randi was obviously an Alpha female and didn't seem to care what Marchessa intended, only in giving her the same derision in turn. Good for her.

Bad for him.

She wasn't going to make this easy.

Especially since she smelled like…his.

No, no, no. Not okay. He looked up at the ceiling, as if the remedy for this situation was written there in gold. Or excrement. He'd take anything, but what he thought it was.

Had to be Marchessa's scent, he reassured himself. He'd been taking her much too often and his body was starting to identify her as his mate. That had to be it.

Not a puny human.

Especially not this puny human.

From the burning hellfire in her eyes, she'd see him dead rather than speak to him. That was an awful lot of hate to be packed into a human heart. If she were Turned with that kind of sour in her soul, it would be an ugly thing, to be sure. Everything was more intense as a wolf—all sensations, especially feelings. As a wolf, that rage would make her a monster.

Goddess, but she smelled delightful. Like sex, chocolate, and all things good and true. She narrowed her eyes. Apparently, she'd been speaking while he'd been mentally stripping her out of that black pencil skirt with his teeth.

Mine.

Nope.

Mine.

Nuh-uh.

Mine.

Damn it.
---
What do you think about this review?
Comments
No comments posted.

Registered users may leave comments.
Log in or register now!