"A child star grows up to face her attacker from 20 years ago."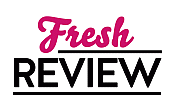 Reviewed by Lynn Cunningham
Posted April 6, 2015

Child actress Jana Lane is all grown up now and married with children of her own. Her husband Brian is handsome and successful with a landscaping business. Her two children are normal kids, happy and healthy. Jana's father Scott Lane co-starred with his daughter in every one of her movies and still considers himself quite the actor. He dotes on Jana as does her sister Tamara. Her best friend, Jackson Mitchell, is an openly gay, African American attorney.
On the surface, it all sounds pretty perfect until you start to dig a little deeper. Brian hates his business because it was a necessary second choice for financial reasons. Scott is a clingy and annoying sort of person who still wants to ride on Jana's celebrity coattails. Tamara is grossly overweight and clearly in love with Brian. Jackson is in love with a married man with a family who is still firmly in the closet.
And Jana, well, Jana was attacked on the set of her final movie twenty years ago. The trauma of it caused her to have a nervous collapse which necessitated her stay in a mental hospital for nearly a year. She never could remember who attacked her, but she is now having dreams of that attack. Her memory is coming back and there is someone who will do anything to stop her from remembering.
PAPER DOLL is the first book in the Jana Lane Mystery series and does a very good job of introducing readers to some highly interesting characters. There were some very nerve jangling moments that might just possibly make the hair on the back of your neck stand on end. Jana's dreams of the incident that changed her life were suitably creepy and frustrating in that she only gets small pieces of the puzzle at a time.
Jana is somewhat of a weak character but that may be due to her attack and mental collapse. I hope that she will be shown as a stronger person in the next book. Her husband Brian is also rather weak and these two have some definite communication issues in their relationship. Tamara should be told that Brian is married to her sister and Scott Lane is someone that I would not want to know at all.
My favorite character in PAPER DOLL is Jackson. He is beautifully and perfectly written and brings so much humor and emotion to the story. Now, him, I would like to hang out with.
PAPER DOLL is a superbly crafted mystery with an eclectic cast of characters that will engage you and elicit some very emotional responses as you are completely caught up in the events that unfold in these pages. Everyone has secrets and the people in PAPER DOLL has them in spades! They are secrets that you will definitely want to uncover.
SUMMARY
Jana Lane was America's most famous child star until she was attacked on the studio lot at eighteen years old. Now a thirty-eight-year-old beauty and mother of two living in a mansion in picturesque Hudson Valley, New York, Jana's flashbacks from her past turn into murder attempts in her present. Forced to summon up the lost courage she had as a child, Jana visits the California movie studio she once called home.
This sends her on a whirlwind of visits with former and current movie studio personnel. It also leads to a romance with the son of her old producer—Rocco Cavoto—the devilishly handsome filmmaker who is planning Jana's comeback both professionally and personally. With Rocco's help, Jana uncovers a web of secrets about everyone she loves, including the person who destroyed her past and threatens to snuff out her future.
---
What do you think about this review?
Comments
No comments posted.

Registered users may leave comments.
Log in or register now!