"Two different centuries; two different love stories. . ."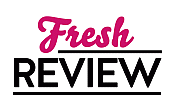 Reviewed by Dot Dittman
Posted March 26, 2015

Susanna Kearsley just keeps getting better and better! In A DESPERATE FORTUNE, she writes not only an exciting historical fiction story, but a contemporary one as well.
Sara Thomas is an amateur codebreaker, at least in her opinion. But the truth is, her ability is absolutely amazing. She can find patterns in codes that no one else can see.
Historian Alistair Scott has need of a codebreaker for the diary of Mary Dundas, a Jacobite exile in France in the 1700s. The first entry in the diary is written in normal script but after that, it is encrypted. The owner of the diary will not let it leave her possession, so Sara has to travel to Chatou, France.
Sara has Asperger's and meeting strangers is very difficult for her, but the people she meets in France are very nice and friendly. Especially Luc Sabran, whom she describes as "beautiful." She settles in and it only takes her a few days to figure out the encryption. Then the excitement begins as she starts transcribing the diary. And Mary's story unfolds.
Mary Dundas is asked to help a fellow Jacobite escape from Paris. She is told that she will be in no danger. They will be accompanied by a bodyguard and another older woman as chaperone. She is to pretend to be his sister because the officials are looking for a man who is traveling alone. However, danger follows on their heels as they flee toward Rome. Mary learns things that she never knew before. She learns that she can be strong and resourceful when in danger and she learns that real love shows itself in deeds, not words.
In the present day, Sara is entranced by Mary's adventures. And she is making some discoveries of her own. She is finding out that she doesn't have to pretend to be something she is not; she can be herself and still find love.
Susanna Kearsley has written stories of two seemingly unlikely love matches. But after getting past the superficial differences, they make perfect sense. I can't decide which storyline appeals to me the most. I find both of them to be tender and sweet. If you like richly detailed historical fiction stories and believable contemporary stories this is the book for you.
SUMMARY
Beloved New York Times bestselling author Susanna Kearsley delivers a riveting novel that deftly intertwines the tales of two women, divided by centuries and forever changed by a clash of love and fate.
For nearly three hundred years, the cryptic journal of Mary Dundas has kept its secrets. Now, amateur codebreaker Sara Thomas travels to Paris to crack the cipher.
Jacobite exile Mary Dundas is filled with longing-for freedom, for adventure, for the family she lost. When fate opens the door, Mary dares to set her foot on a path far more surprising and dangerous than she ever could have dreamed.
As Mary's gripping tale of rebellion and betrayal is revealed to her, Sara faces events in her own life that require letting go of everything she thought she knew- about herself, about loyalty, and especially about love. Though divided by centuries, these two women are united in a quest to discover the limits of trust and the unlikely coincidences of fate.
---
What do you think about this review?
Comments
1 comment posted.
Re: Two different centuries; two different love stories. . .

I must have requested this book last spring on NetGalley, and forgot all about it after I didn't get an ARC. I checked it out from my library when it was released, and loved it so much it was my choice for my book club for the fall. Then, inexplicably, I got an email from NetGalley in November saying that I got a copy of the book. Ooookay... Way to be prompt, publisher! So this is going to be an abbreviated review, because why would you grant a long-ago request, months and months after the release, out of nowhere? Odd!

Susannah Kearsley's books are always a treat, and A Desperate Fortune is no exception. This is, unusually for Kearsley, not a time-slip novel, which confused me until I settled into the story and realized what is is, and isn't. It does have a dual timeline, however, with a modern heroine and a Jacobite heroine. There is a diary written by the Jacobite exile heroine that links the two stories. The current day woman is an amateur cryptographer who decodes and translates the diary. There are two delicious romances, present day and past, and the lovely lyricism in Kearsley's writing that I always adore. I love the subtle and slow build of romance in Kearsley's books, which are almost more powerful for being so understated in the sea of explicit erotic romances flooding the market today.

A Desperate Fortune is a wonderful blend of history and romance that leaves me deeply satisfied, and I recommend it wholeheartedly.
(Make Kay 7:50pm December 7, 2015)
Registered users may leave comments.
Log in or register now!