"She'll do anything to save her people, even expose her secret to the enemy."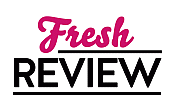 Reviewed by Rosie Bindra
Posted March 22, 2015

In order to keep the peace between the Slayers and the Theronai, each side has sent an emissary from their group to the other group. Lyka Phalen is the emissary the Slayers sent, though she thinks of it as more like being a hostage. Things might not be so bad for Lyka if it wasn't for the secret she was hiding. A secret so big that if the Theronai ever found out, she knows they'd never let her leave them. However, when Synestryn's attack her home and capture some of her people, Lyka is willing to sacrifice anything to rescue them, even her freedom.
From the moment Lyka came into the Theronai compound, Joseph has been aware of her. Joseph knows better than to get involved with the alluring Slayer but something always draws him to her. When Lyka bargains to bind herself to Joseph in return for help in rescuing her people, Joseph knows he can't refuse. He'll do everything he can to help Lyka and her people but Lyka's refusal to fully commit to Joseph may end up costing both these warriors their hearts and their lives.
When it comes to suspenseful storytelling and emotionally charged characters, it doesn't get much better than Shannon K. Butcher. BINDING TIES, the ninth book in the Sentinel Wars series, pairs up a Slayer and a Theronai, sworn enemies now working together thanks to a peace treaty and their own need for each other. A perfect blend of paranormal and urban fantasy, Butcher is a master storyteller who knows how to keep a reader hooked to a series.
On par for Butcher, we get plenty of teasers about the other characters populating her world while the main focus is on Joseph and Lyka. I love that I never feel like Butcher bogs down her stories in an attempt to set up other books. Everything is weaved through to such perfection that it just seems natural to have certain things unfold at certain times. If you love books that are full of sizzling action, danger and romance, BINDING TIES is guaranteed to provide that and much more.
SUMMARY
They are the Sentinels. Three races descended from ancient guardians of mankind, each possessing unique abilities in their battle to protect humanity against their eternal foes: the Synestryn. Now a warrior must protect his onetime enemy—without succumbing to his darkest desires.
Lyka Phelan is a Slayer, sent to live among her enemy to guarantee lasting peace with the Theronai. Yet she has a secret—and it could make her a slave to their power. But when a pack of Synestryn destroys her home and captures her packmates, Lyka realizes her freedom is a small price to pay for the safety of her people. So she strikes a bargain with the leader of the Theronai—one that reveals her true identity and binds her to him forever.
Joseph thought he knew better than to tangle with the beautiful, hot-blooded Lyka. One misstep could send their races straight back to war. But now he has no choice other than to help her. Forced to protect her with his life, Joseph finds himself increasingly drawn to Lyka.
As they risk everything in their fight against the demons, he realizes he must convince her to surrender to him completely—otherwise she will never truly be his.
---
What do you think about this review?
Comments
No comments posted.

Registered users may leave comments.
Log in or register now!