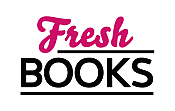 Get a great read for October
Shannon K. Butcher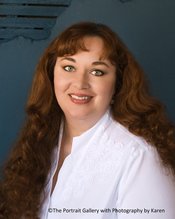 Blogging at Fresh Fiction
Return to the Sentinel Wars with Shannon K. Butcher's BLOOD BOND
July 26, 2018
Read More...
DAILY DOSE | Interview with Shannon K. Butcher - LOVE YOU TO DEATH
October 3, 2009
Please join me in welcoming author Shannon K. Butcher to the Daily Dose to celebrate her newest release: Read More...
Click here to join me for a weekend of fun at READERS & 'RITAS, Nov. 9-11, 2018 in Allen, TX.
Since launching her career in 2007, award–winning author Shannon K. Butcher has penned more than eighteen titles, including the paranormal romance series, the Sentinel Wars; the action–romance series, the Edge; and a handful of romantic suspense novels and works of short fiction. Being a former engineer and current nerd, she frequently uses charts, graphs and tables to aid her in the mechanics of story design and to keep track of all those pesky characters and magical powers. An avid beader and glass artist, she spends her free time playing with colored glass and beads.
Interviews for Shannon K. Butcher
Daily Dose | Through Love Struck Glasses
November 12, 2009
Log In to see more information about Shannon K. Butcher
Log in or register now!
Series
Sentinel Wars | Men Who Walk | The Edge
Books:
Blood Bond, November 2018
Sentinel Wars #10
e-Book
The Secret She Keeps, October 2018
e-Book
Rough Edges, August 2015
The Edge #5
Paperback / e-Book
Binding Ties, April 2015
Sentinel Wars #9
Paperback / e-Book
Edge of Betrayal, November 2014
The Edge #4
Paperback / e-Book
Willing Sacrifice, March 2014
Sentinel Wars #8
Paperback / e-Book
Kicking It, December 2013
Paperback / e-Book
Falling Blind, April 2013
Sentinel Wars #7
Mass Market Paperback / e-Book
Edge of Sanity, December 2012
The Edge #3
Paperback / e-Book
Dying Wish, March 2012
Sentinel Wars #6
Paperback / e-Book
Bound by Vengeance, February 2012
A Sentinal Wars Novella
e-Book
Razor's Edge, November 2011
The Edge #2
Paperback / e-Book
Blood Hunt, August 2011
Sentinel Wars #5
Paperback / e-Book
Living On The Edge, March 2011
The Edge #1
Mass Market Paperback / e-Book
On The Hunt, February 2011

Mass Market Paperback / e-Book
Living Nightmare, November 2010
Sentinel Wars #4
Paperback / e-Book
Dark And Stormy Knights, July 2010
Trade Size
Running Scared, May 2010
The Sentinel Wars #3
Paperback / e-Book
The Mammoth Book Of Special Ops Romance, May 2010
Paperback
Finding the Lost, November 2009
Sentinel Wars #2
Paperback / e-Book
Love You To Death, October 2009
Mass Market Paperback
Burning Alive, May 2009
Sentinel Wars #1
Paperback / e-Book
No Escape, October 2008
Delta Force #3
Mass Market Paperback
No Control, February 2008
Delta Force #2
Mass Market Paperback
No Regrets, February 2007
Delta Force #1
Paperback