"The closest thing to time travel to Ancient Egypt"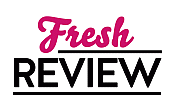 Reviewed by Dot Dittman
Posted March 13, 2015

DESERT GOD by Wilbur Smith is one of those rare creatures: a book in a series that is a stand alone read. This I can say with certainty because I haven't read the other books in the series.
DESERT GOD transports the reader to ancient Egypt, Mesopotamia, and Crete. The unconventional protagonist is a former slave, Taita, who is now a trusted advisor to the Pharaoh. He has achieved this by his extreme cleverness and intelligence. He is not a modest man and will be the first to extol his virtues. This aspect is actually pretty funny as Taita praises his own accomplishments. At one point, he even brags about his humility! One of the other characters remarks to Taita: "Even the smell of your farts is conceited and ostentatious."
Wilbur Smith uses this unreliable narrator to inject humor into the tale. This gives it a human quality and reminds us that all history is told from someone's perspective. The humor is very tongue-in-cheek and understated, but it is definitely there.
Besides advising the Pharaoh, Taita supervises the education and care of Pharaoh's sisters, Tehuti & Bekatha. He loves them more than anyone—after their deceased mother, Queen Lostris. He spoils and caters to them sometimes at a risk to his own position.
Egypt wants to reclaim the part of their kingdom that the Hyksos control. But it will take a great deal to finance the armies and weapons that they need to wage war. They need an ally and they need for Crete and Hyksos to be at odds with each other so they can't join against Egypt. Taita's solutions to these problems are entertaining, imaginative, and unpredictable.
Taita is absolutely sure of his success. He has a surprising source of supernatural help who tells him something he has always suspected of himself. Taita finally knows why he is so much smarter and handsomer than other men, and why he doesn't age past his prime. His conceit would be annoying if it wasn't so funny.
The physical descriptions of all the locales in DESERT GOD are beautifully done. The narrative about ancient Crete before and during volcanic eruption is break-taking. The ending is somewhat of a surprise; but I can see a sequel in the making.
I am asking myself why I haven't read Wilbur Smith's books before. Fans of historical fiction with epic proportions will enjoy DESERT GOD. Even days after finishing it, I am still thinking and smiling about it.
SUMMARY
Game of Thrones meets ancient Egypt in this magnificent epic from one of the world's biggest-selling authors. Conjuring the magic, mystery and bloody intrigue of a fascinating lost world, Desert God presents Wilbur Smith at the helm of one of the greatest stories of all time.
On the gleaming banks of the Nile, the brilliant Taita—a freed slave and advisor to the Pharaoh—devises a plan to destroy Egypt's most feared enemy, the mighty Hyksos. His quest will take him on an epic journey up the ancient river, through Arabia and the magical city of Babylon and across the open seas—all in the company of the Pharaoh's exquisite sisters. With the future of the kingdom itself on his shoulders, Taita plunges into a world where the line between loyalty and betrayal shifts like the desert sands, evil waits in the shadows and death lingers on the edge of darkness.
Hundreds of millions have fallen in love with the magic of Wilbur Smith. In Desert God, he is at the peak of his powers, transporting readers to an extraordinary time and place. This is a novel of supreme adventure, blazing action, heart-racing romance and a sense of history so real that you will feel the dunes moving beneath you and the Nile lapping at your feet.
---
What do you think about this review?
Comments
No comments posted.

Registered users may leave comments.
Log in or register now!