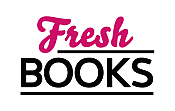 Summer Reads are HOT in July!
"Conquering warrior and former slave come together to rule in love"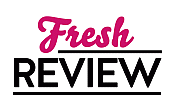 Reviewed by Make Kay
Posted March 5, 2015

CURSED BY ICE by Jacqueline Frank is book two in the Immortal Brothers series. I've been a longtime fan of Frank's stories, but Frank's writing has been hit or miss for me with her more recent books. I was thrilled with Cursed by Fire, book 1 in this series, and hoped that the old Frank was back. Alas, Cursed by Ice left me feeling tepid.
CURSED BY ICE features a second brother, Garreth, who is brought back from his eternal punishment through the offices of his brother Dethan in book one. An epic ancient soldier, Gareth, along with his brothers, was damned for snatching the gift of immortality against the will of the gods. Each brother was sentenced to their own unique and never-ending torment. Gareth's punishment was to be continually frozen and thawed in an agonizing cycle. Gareth was partially released from his torment by the gods in order to take his brother Dethan's place in leading an army to conquer peoples, in order to force them back to the worship of the old gods, thereby increasing the gods' power which has been waning due to their lack of believers. Gareth still has to endure being frozen nightly, and he disappears when the sun goes down every night to undergo his personal agony at the will of the gods. I like Gareth, and he is much more approachable than Dethan ever was.
While assaulting the enemy city of Kith along with Dethan, Garreth meets Sarielle, a wrenna who can control a dragon that she is bound to. Sarielle is beautiful and curvaceous, with lustrous lavender Kithian skin and fiery red hair. Kith's evil ruler is forcing Sarielle to defend the city by holding her two younger sisters hostage. Sarielle is kept as a slave, and has a supernatural soulbond to a young wyvern, Koro, that was she formed when she was just a youngster. She seems almost too good to be true, and I found myself frustrated by how two dimensional she feels at times.
Garreth takes over the title of bennesah, or ruler of Kith, in the name of his goddess Weysa, and must rebuild the conquered city with temples to honor her. Much of the book deals with the aftermath of the conquered city. There is magic and political intrigue and war in this story, but it never quite gels smoothly to me. Garreth proposes making Sarielle the new ruler of Kith, which seems pretty far-fetched. Even though slavery is now outlawed in the conquered city, the concept that a prior slave would be set up as the new ruler doesn't seem very probable or prudent. Brother Dethan plays a large part in book two, and is a jerk again in this story. This jerkiness is disappointing to me, even though I understand Dethan's reasons. I will definitely read book three when it releases, but I hope the next Frank story will be more similar to the first in the series instead of CURSED BY ICE.
SUMMARY
From New York Times bestselling author Jacquelyn Frank comes the smoothly sensual second book in an exciting new series featuring four immortal warrior brothers who must stake their hearts against their fate.
As punishment for plotting with his brothers to steal immortality, Garreth is suffering a freezing torment until the end of time. Again and again, his fierce fighter's physique is frozen into a chiseled ice sculpture, his heart hardening like a diamond in his chest—only to thaw and resume the chilling torture. Until, like his older brother Dethan, he is offered a reprieve from a goddess—in exchange for his allegiance in a celestial civil war.
Garreth lives to fight and fights to live. But while laying siege to an embattled city, he finds another reason to go on—a beautiful warrior woman named Sarielle, who commands a mythic beast through a mysterious and powerful bond.
Terrified of her strength, the city rulers have kept her captive, and now she refuses to submit to a new master. As Garreth seeks to unleash her passion and melt the icy resistance of her heart, will he become her ultimate salvation—or lead them both to greater destruction?
---
What do you think about this review?
Comments
No comments posted.

Registered users may leave comments.
Log in or register now!