"Green Mountian Is Getting Very Hot And Sexy"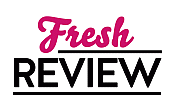 Reviewed by Susan Dyer
Posted February 23, 2015

And I Love Her is book number four in the Green Mountain series.
Hunter Abbott has had a crush on Megan for years. For all that time, Megan has been crushing on Hunter's younger brother Will. Well, Will is exclusively with Cameron now and Megan has finally seen the light where her feelings for Will are concerned. One night when Hunter is leaving work, he finds Megan sitting on the back steps of the family's Green Mountain Store and she is crying. With a little prodding he gets her to tell him what is wrong. Her sister and her husband are selling the diner where Megan has worked for the last ten years. She tells Hunter maybe it's time for her to leave Green Mountain and get a real job!
AND I LOVE HER is the story of Hunter finally owning up to his feelings for Megan. Hunter has always been able to fix all of his family and their problems, why can't he fix Megan? Can he get Megan to trust him with her heart? What if she leaves town and he never gets the chance? Hunter is on a quest now to make her see, that his love is for real and he won't leave her, like everyone else in her life has done before. He tells her they will take it slow, no pressure and just see what happens. You know how this goes right? It is great to see Mr. Calm cool and in control, totally, lose his mind where Megan is concerned.
I absolutely love this Green Mountain series by author Marie Force. She has a way of pulling you right in from the very first page and never letting you go until the very end. She grabs your heart and makes you fall in love with all of her characters. The Abbott siblings along with a constantly trouble stirring dad and grandfather, make this a series worth reading. I always feel like I'm visiting with of friends while reading this series.
AND I LOVE HER is Hunter and Megan's story but it also catches you up with the rest of the residents of Green Mountain. Once I started reading AND I LOVE HER I just couldn't stop and found myself reading with a huge smile on my face. I was cheering for Hunter and Megan throughout the whole story.
SUMMARY
A Green Mountain Romance from the New York Times bestselling author of I Saw Her Standing There.
As the oldest of the ten Abbott siblings, Hunter prides himself on his ability to solve other people's problems, but now he has a problem of his own—how to convince the woman of his dreams that his love is for keeps.
As the chief financial officer, Hunter Abbott manages the family's various business interests while "fixing" things for the people he loves. But the one thing he can't fix is his undeniable attraction to Megan Kane. Instead, Hunter is prepared to do whatever it takes to show Megan that he's the man for her. Megan's sister rocks her with the news that she and her husband are moving overseas, leaving Megan truly alone. With her sister—and her job at the diner—going away, Megan finds herself leaning on the sexy, button-down accountant who isn't afraid to lay it all on the line for her. But Megan has watched too many people she loves leave her. Can she risk her heart on Hunter?
---
What do you think about this review?
Comments
No comments posted.

Registered users may leave comments.
Log in or register now!