"Sometimes, a second chance is better than the first. . ."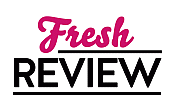 Reviewed by Dot Dittman
Posted February 17, 2015

Women's Fiction | Contemporary
VINTAGE by Susan Gloss is one of those books that gets into your head. It grabs your interest from the first, but then you find yourself thinking about it even when you are not reading it. Even after it is finished.
Susan Gloss has created not one, but three complex female characters and deftly weaves their stories together into something wonderful. Violet Turner owns a store called Hourglass Vintage in Madison, Wisconsin, that sells previously owned clothing and other items. VINTAGE is cleverly written with a description of an article beginning each chapter. Later in the story, the significance of the article in someone's life is shown. Violet firmly believes that every article that reaches her store has a rich history and should get another chance to be cherished or useful. She believes the same thing about people. She tries to make it true for her own life as she leaves an abusive marriage behind and pursues her dream of owning a store filled with beautiful things.
Her dream has suffered a setback. She has just been served papers telling her that she has to vacate her store. She is devastated. That same day, two very different women come into her store: a young woman named April Morgan, who is trying to return a wedding dress even though there is a no- return policy; and an older woman, Amithi Singh, selling jewelry, and who is obviously bitter about her life as a wife and mother.
Their friendship and support develops into something that is more like a sisterhood than a mere friendship. The three women discover that even though their old lives left them feeling used and abused, they all deserve a second chance at a happy life.
VINTAGE is Susan Gloss's debut novel. I look forward to any others that she writes.
Learn more about Vintage
SUMMARY
At Hourglass Vintage in Madison, Wisconsin, every item in the boutique has a story to tell . . . and so do the women whose lives the store touches.
Yellow Samsonite suitcase with ivory, quilted lining, 1950s
A small-town girl with a flair for fashion, Violet Turner had always dreamed of owning a shop like Hourglass Vintage. But while she values the personal history behind each beautiful item she sells, Violet is running from her own past. Faced with the possibility of losing the store to an unscrupulous developer, she realizes that despite her usual self-reliance she cannot save it alone.
Taffeta tea-length wedding gown with scooped neckline and cap sleeves, 1952
Eighteen-year-old April Morgan is nearly five months along in an unplanned pregnancy when her hasty engagement is broken. When she returns the perfect vintage wedding dress to Violet's shop, she discovers a world of new possibilities, and an unexpected sisterhood with women who won't let her give up on her dreams.
Orange silk sari with gold paisley design, 1968
Betrayed by her husband, Amithi Singh begins selling off her vibrant Indian dresses, remnants of a life she's determined to leave behind her. After decades of housekeeping and parenting a daughter who rejects her traditional ways, she fears her best days are behind her . . . until she discovers an outlet for her creativity and skills with a needle and thread.
An engaging story that beautifully captures the essence of friendship and style, Vintage is a charming tale of possibility, of finding renewal, love, and hope when we least expect it
---
What do you think about this review?
Comments
No comments posted.

Registered users may leave comments.
Log in or register now!