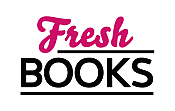 Great new reads in September
"One of the Best Legal Thrillers of All Time!"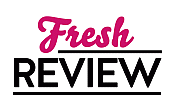 Reviewed by Monique Daoust
Posted January 18, 2015

Deputy District Attorney Rachel Knight and her friend Detective Bailey Keller are reunited once again. The daughter of a Hollywood producer has gone missing. What is most unusual is that the missing girl, Hayley Antonovich, is a good kid, not the usual spoiled brat involved in drugs and general mayhem. Rachel and Bailey think she might have eloped with her recently acquired boyfriend, but then they learn Hayley has been kidnapped. A ransom was paid by the father, but Hayley was never returned to her family. Things get even more mysterious when Rachel and Bailey discover that the boyfriend's identity is fake; he doesn't exist!
KILLER AMBITION is the third book in the Rachel Knight series, and it is fantastic! The plot twists come very early in the story, and I was on the edge of my seat right from the start. Although the relationships between the characters evolve along the series, KILLER AMBITION can easily be read as a standalone, as plenty of background is provided by the author. Ms. Clark's descriptions are vivid, her attention to detail is such that it's obvious she has the knowledge and experience that makes everything work so seamlessly. The characters, whether the recurring ones or those in this specific instalment, are multifaceted and always intriguing, and more facets of Rachel's personality are unveiled in this fast-paced novel. I absolutely adored Declan, who works with Rachel, and I would really liked to see him in the future.
It's a real treat to follow Rachel and Bailey along the investigation, one clue at a time, to witness the painstaking work they do, as well as the wonderful camaraderie between the two women. KILLER AMBITION is an exceptional page-turner, and at times, it doesn't even feel like a novel, but rather as if the reader were in the courtroom and toiling along with Rachel. There are plot twists and revelations until the very end; you never know what's coming. KILLER AMBITION is a riveting legal thriller, and one of the best of all time, in my opinion. Another winner for Marcia Clark!
SUMMARY
When the daughter of a billionaire Hollywood director is found murdered after what appears to be a kidnapping gone wrong, Los Angeles Special Trials prosecutor Rachel Knight and Detective Bailey Keller find themselves at the epicenter of a combustible and high-profile court case. Then a prime suspect is revealed to be one of Hollywood's most popular and powerful talent managers--and best friend to the victim's father. With the director vouching for the manager's innocence, the Hollywood media machine commences an all-out war designed to discredit both Rachel and her case.
KILLER AMBITION is at once a thrilling ride through the darker side of Tinseltown and a stunning courtroom drama with the brilliant insider's perspective that Marcia Clark is uniquely qualified to give.
---
What do you think about this review?
Comments
No comments posted.

Registered users may leave comments.
Log in or register now!