"Threaten his family and see what the most dangerous creature in the bayou really is."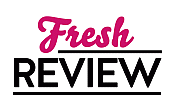 Reviewed by Annetta Sweetko
Posted January 14, 2015

GhostWalker Wyatt Fontenot has paid the price for the catlike abilities he now has, thanks to the secret military experiments that he went into with his eyes opened. Well not exactly opened, he signed up for certain enhancements but got a whole lot more. In his mind he left his beloved bayou a healer and came back as a killer. He followed his brother Gator, as always, but didn't realize that the games that were being played would lead him back home and into a strange and maybe wonderful VIPER GAME.
Pepper's whole world has been a life that no child should grow up living and she is determined that the three babies in her care will not be brought up that way. She has no idea that a chance meeting and the kindness of an old woman would lead her into a world she didn't know existed. And love? There was no such thing for the likes of her.
But Wyatt Fontenot is not a man who takes love lightly and when he meets Pepper and learns the truth about the babies in her care he is all in. Rescuing the babies is the easy part ... getting Pepper to stay and believe in his love just might be impossible.
VIPER GAME takes us back into author Christine Feehan's GhostWalker world while treating us to a taste of the bayou. This time we get to know Wyatt Fontenot, Pepper, his feisty grandmother and his men with their quirks and steadfast loyalty. Having a weakness for the southern charm of the bayou I loved the Cajun drawl that was so prevalent in this book. If you have read this series then you know Grandmama, but if not you are in for a treat. I could visually picture this little woman with a spine of steel and heart of gold. I will admit that I did have just a little problem with the thought of those babies in the setting of labs and in the hands of the GhostWalker's arch enemies and the talk about snakes gave me the willies. That silliness aside, I loved Wyatt and Pepper together, two confused souls made for each other, and of course no one does steamy as well as Ms. Feehan. She also gives us the team camaraderie that gets to me as his team joins to help him. I cannot wait to see where Ms. Feehan takes us next.
SUMMARY
Hailed as "the queen of paranormal romance" by J.R. Ward, #1 New York Times bestselling author "Christine Feehan continues to amaze readers" (The Eternal Night) with her phenomenal novels. Now, from the author of the Dark Carpathian series, comes the newest in Christine Feehan's explosive GhostWalker series…
GhostWalker Wyatt Fontenot knows the price he paid for the secret military experiments that gave him his special catlike abilities. After all, he left his bayou home a healer and came back a killer. While Wyatt and his GhostWalker brother Gator may have known exactly the sort of game they were getting into, Wyatt never anticipated where it would lead—or to whom.
The swamps hold many mysteries, but few are as sinuously seductive as Le Poivre de Cayenne. The woman the locals call Pepper is every bit as enigmatic as the three little girls she's desperately trying to protect. From what, Wyatt is soon to discover. Right now Pepper needs a man like Wyatt. Passionately. But her secrets are about to take them both deeper into the bayou than either imagined—where desire is the deadliest poison of all.
---
What do you think about this review?
Comments
No comments posted.

Registered users may leave comments.
Log in or register now!