"What do yoga, a high-maintenance dog, and murder all have in common?"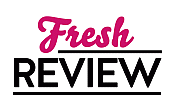 Reviewed by Dot Dittman
Posted January 10, 2015

Mystery Cozy | Mystery Woman Sleuth
What do yoga, a high-maintenance dog, and murder all have in common? They are all concerns in the book, A KILLER RETREAT by Tracy Weber.
Kate Davidson is a yoga instructor who gets a chance to teach classes in return for accommodations at the newly- refurbished Elysian Springs resort. She brings a lot of baggage: her boyfriend, Michael; her best friend, Rene, who also brings her husband and a secret; and her German shepherd, Bella, who has all sorts of problems.
All she has to do is teach a few classes for the week, mostly to people who have come to attend a wedding at the end of the week. All is not as anticipated. The accommodations are a bit of a surprise, her boyfriend seems to be pressing her for a more serious commitment, and her dog seems determined to complicate matters at the resort. Kate has a confrontation with a wedding guest who ends up dead in the spa. She is implicated in the murder and decides to use her super power as a yoga instructor (it seems people are caught off guard and tell yoga instructors almost anything) to interrogate suspects and witnesses.
Ms. Weber mixes up a delightful whodunit that sends the reader down false trails much like Bella the dog and her search for rabbits. The cast of characters are mostly quirky individuals all thrown together in this zany mystery. It seems that A KILLER RETREAT is the second Downward Dog mystery; the first one is Murder Strikes a Pose. Readers of cozy mysteries will enjoy this mystery and look forward to the next installment.
SUMMARY
When Kate Davidson gets an offer to teach yoga classes to wedding guests at the Elysian Springs resort, she jumps at the opportunity, even though it means being forced to endure the wedding ceremony of the center's two caretakers.
Avoiding the M-word turns out to be the least of Kate's problems when a wedding guest is found floating face-down in the resort's hot tub, shortly after a loud, public (and somewhat embarrassing) fight with Kate. The police pick Kate as their number-one suspect, so she's forced to team up with boyfriend Michael, best friend Rene, and German shepherd sidekick Bella to find the real killer. But they'll have to solve the murder before the police arrest Kate, or her next gig may last a lifetime--behind bars.
Excerpt
This excerpt begins shortly after yoga teacher Kate Davidson finds a body in the spa at an Orcas Island resort.

The deputy separated the five of us, presumably to keep us from synching our stories. After allowing me to change into some dry clothes, he sequestered me in the center's library and told me that "Sergeant Bill" would take my statement shortly. By "shortly," he must have meant a few days after Hades turned icy. I paced the small room for well over an hour, reliving the morning and thumbing through magazines I didn't have the attention span to read.

I should have practiced pranayama or done a few yoga poses to calm myself, but I couldn't seem to sit down. All I could do was pace like a caged tiger, back and forth, forth and back, thudding my tennis shoes against the wooden floor in a dull, rhythmic cadence. Hopefully being a trapped animal wasn't my metaphorical future.

I froze.

The police couldn't think I killed Monica, could they?

I had to admit, from an outsider's perspective, it didn't look good. I didn't like Monica, that was no secret. My fingerprints were all over her belongings, not to mention the murder weapon. I'd even been found yanking on Monica's water-soaked body.

Oh, crap.

Back to pacing. Back and forth, forth and back.

Ninety panicking, fretting, foot-pounding minutes later, the deputy knocked at the door. "Sergeant Bill's ready to talk to you now." He led me to Emmy's office, which "Sergeant Bill" had commandeered for a makeshift interview room. Sweat covered my palms and dripped down the back of my neck. I felt like a paranoid teen on her way to the principal's office. I hadn't done anything wrong, but I was convinced I'd be sent to detention, nonetheless.

"Have a seat Miss, um …" The man sitting behind Emmy's desk looked down at his notes.

"Davidson. Kate Davidson." I hesitated, much too nervous to sit. "I'd rather stand, thank you."

His eyes met mine. "I said, have a seat, Miss Davidson." It wasn't a request.

I sat.

While the sergeant reviewed his notes, I drummed my fingers on the desktop and took stock of my future inquisitor. He was short, no more than five-foot-six, and his pants were held up by a belt approximately two sizes smaller than his doughy middle. His receding hairline accented a large, creased forehead.

Nervousness made me goofy—like a dental patient who had inhaled too much nitrous. I couldn't suppress a giggle. I was about to be grilled by the sergeant from Gomer Pyle.

He laid down his notebook and scowled across the desk. "Something funny I should know about? Personally, I don't think murder's a laughing matter."

I immediately sobered. "No, of course not."

"Glad to hear it." He leaned back and smiled disarmingly. "This should only take a few minutes."

He pretty much stuck with the basics at first. He told me his name: "Sergeant Bill Molloy, but you can call me Sergeant Bill." He asked me where I lived, why I was on the island, what I'd done that morning, and how I'd happened to come across Monica's body. His lilting, almost melodic voice lulled me into a false sense of security.

I conned myself into believing that Sergeant Bill was just a good old boy, looking for the truth. Dad said I should never lie to the cops, so I answered his questions honestly. But I didn't volunteer any information. My recent altercations with Monica had nothing to do with her murder. Why confuse the issue?

Sergeant Bill took copious notes, nodding and smiling encouragingly. After fifteen rambling minutes, I completed my spiel.

"Well," he said, closing his notebook and laying down his pen. "I think we're about done here."

"You mean I can go?" It couldn't possibly be this easy. I never got away with anything.

He shrugged. "I don't see why not."

Relief washed over me like water in a warm shower. For once, luck and the universe were on my side. I stood up, eased to the door, and rested my hand on the doorknob. Only two more steps and I'd be free. My mind chattered, nervously narrating each action in a silent monologue.

OK, Kate, you're almost there. Stay calm and don't blow it. I took a deep breath. Turn the knob to the right. The latch clicked and released. Open the door. The hinges squeaked open; a cool breeze caressed my cheeks. As I glanced through the doorway, the empty hall beckoned me— coaxed me toward freedom.

Step one foot forward, and—

"You know, there's only one thing I don't get about your story."

The melodic lilt in Sergeant Bill's voice had completely evaporated.

Tension spread from my toes to my scalp. I tried to suppress—or at least camouflage—a mounting sense of panic. I took a deep breath and turned to face him. Sergeant Bill leaned forward, elbows on the desk, fingers laced together. He didn't look at all friendly.

I forced my lips into a smile and tried to look innocent.

"What's that?"

"Why is it that six different witnesses say you threatened to strangle the victim this morning?"

Sergeant Bill wasn't smiling anymore. Then again, neither was I. We stared at each other in silence.

"Why don't you close that door and sit on back down."
---
What do you think about this review?
Comments
No comments posted.

Registered users may leave comments.
Log in or register now!