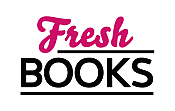 Great new reads in September
"Fermented Vegetables... Not Just For Breakfast"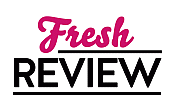 Reviewed by Diana Troldahl
Posted December 29, 2014

Christopher and Kirsten Shockey have been successfully homesteading in Oregon for more than a decade. Fermented Vegetables sets out to answer the three questions most often raised in the classes they give:
"What are the secrets to making a great batch?
Which veggies play well together in the crock and which just shouldn't be fermented?
Because probiotic foods are so good for us, how can we enjoy them with every meal?"
FERMENTED VEGETABLES is not just just a collection of recipes, but a detailed and thoroughly illustrated instruction manual for preserving more than 60 different vegetables, herbs and spices with the ancient art of brine pickling and fermenting. A calm discussion of the danger signs for batches which might go 'off' as well as tips for making sure they don't adds a feeling of a safety net for those cooks perhaps a bit less adventurous. Although the benefits of adding home- fermented foods to your diet are laid out clearly , there is no sense of evangelical conversion, Kirsten and Christopher Shockey aren't trying to change your life, just offer another way to add value to food you prepare yourself.
Speaking of recipes, the Shockeys include not just recipes for fermenting the items (gingered pickled carrots, for example) but for using the results of your endeavors in recipes ranging from appetizers and cocktails through dinner (the grilled chicken with fermented sweet potatoes sounds kinda good) and even things like sauerkraut macaroons. Yes, there are a few dessert recipes included. Whether or not I choose to prepare any of the recipes (although the pickled turmeric is appealing) I completely enjoyed learning how it all works and perusing the beautiful photos.
SUMMARY
Fermented foods are a delicious, healthy addition to any diet, including the Paleo diet. They're full of nutritious bacteria and probiotics that aid in digestion and boost the immune system. A classic preserving method, the laco- fermentation process yield nutrient-dense live foods packed with vitamins, minerals, enzymes -- and flavor! -- and is easy enough for complete beginners. This guide includes in-depth instruction for making kimchi, sauerkraut, and pickles and then offers more than 120 recipes, using the same basic methods, for fermenting 64 different vegetables and herbs.
You'll discover how easy it is to make dozens of exciting dishes, including pickled Brussels sprouts, curried golden beets, carrot kraut, and pickled green coriander. The recipes are creative, delicious, and healthful, and many of them can be made in small batches -- even just a single pint.
---
What do you think about this review?
Comments
No comments posted.

Registered users may leave comments.
Log in or register now!